SuNPe Can Help You with Medical Parts
SuNPe has been specializing in prototyping and production, and we are able to help various medical parts from concept to market. So far we have achieved all kinds of medical components for health care product, rehabilitation device, surgical apparatus and so on, and we would like to keep developing our capacity for medical industry in the future.
What kinds of medical parts can be achieved by SuNPe ?
No matter you require plain parts or complex components of medical equipment, SuNPe can certainly help, as we have been processing various medical projects and we have got experience and skills from the job we keep going on. Please just review the categories below that may be helpful for you:
Medical Accessories
SuNPe typically applies CNC machining (milling, turning, lathe) for medical small pieces to achieve perfect precision and features, so that the parts can work well for assembly, we can provide a wide range of materials like stainless, brass, tungsten steel and other available materials that can meet customer's desirable specification.
Medical External Shells
SuNPe is also able to make external shells for medical device, we definitely can help as we own advanced techniques like CNC machining, sheet metal, vacuum casting, injection molding and pressure die casting, and our surface finishing like painting, plating, E-coating, polishing and more are available when our customers would like the parts to be more attractive on the cosmetic surface.
Medical Components
Regarding other medical components, at the first stage, SuNPe will advise CNC machining, vacuum casting or sheet metal to make prototypes to test, so we can found the problems that may happen to dimensions and features before low-volume production, and finally we prefer injection molding, pressure die casting, sheet metal fabrication or other services for market needs when we make sure that everything is perfect at prototyping stage.
Case Study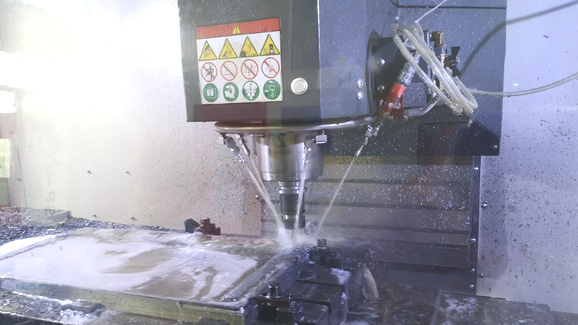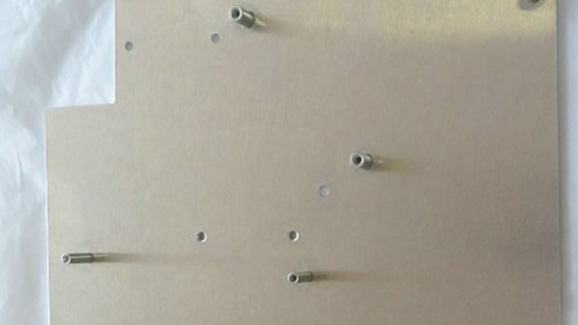 2.Medical shell

This metal plate is a part of medical apparatus, which was machined by CNC process out of Al 6061-T6 material with natural finish, standoffs were set on the surface for customer to assemble it with other medical shells.
4.Medical device
This medical device requires a nice appearance, its main body was made by vacuum casting, the white surface was done by 2K painting, and the inner face was achieved by EMI copper painting. It can satisfy customer's needs after the reasonable processes we advised.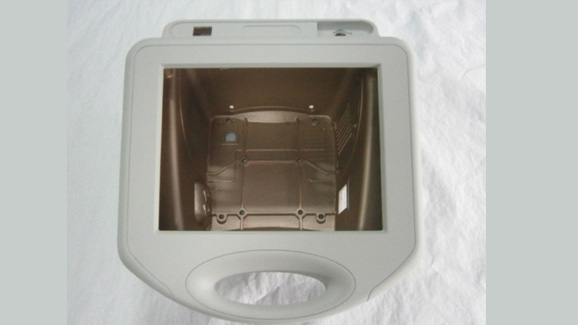 Check Out Other Industries We Work With