Tooling & Injection Molding services
Rapid Tooling Production Tooling Export Tooling
Plastic Injection Molding Overmold Injection Molding
SuNPe makes great tools for prototyping and low-volume manufacturing to meet your requirement of different industries. To better achieve shorten lead-time and cost effective purpose, our engineers will evaluate and suggest the best way for your project. The material used will be dependent upon the type of resin, characteristics of the parts and the number of parts you required.
Tooling servies at SuNPe
Rapid Tooling and Production Tooling
SuNPe offers Rapid Tooling and Production Tooling options for you. You will see the characteristic between these tooling as below. And SuNPe experts can help to suggest which option is the best for your current development stage.
Export Tooling
Export Tooling service is available at SuNPe. We offer export molds to run in your own facilities or a manufacturing facility that you designate. A mould for plastic will be be designed and constructed according to the LKM standard or customized requirement. The typical steel types for mould could be 718/718H, S136/S136H, NK80 or a customer-required steel type.
How does the export tooling project work?
For the delivery type of the export tooling, we offer sea freight and airway for you good reference. SuNPe has own logistics department and reliable forwarder which help to arrange the courier issue perfect and safe.
Injection molding servies at SuNPe
SuNPe has been leading plastic injection molding services for more than one decade. We provide custom injection molding services for customers worldwide, such as plastic injection molding and over mold injection molding. We've done Custom plastic injection molding projects For various industries including medical, automotive, electronics, consumer products, industrial equipment and more.
Plastic Injection Molding
Plastic injection molding is a manufacturing process to obtain molded products by injecting plastic materials molten by heat into a mold, and then cooling and form a part of the shape of the mold.
Overmold Injection Molding
Overmolding is a plastic injection molding process which is the good way for producing multi-material parts with some unique properties. To help understand how overmolding is used in parts fabrication, here are some examples of how the process is applied:
Plastic Over Plastic-Blunt dental unit shell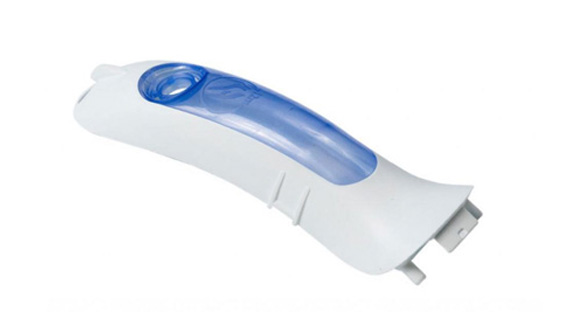 Rubber and plastic overmolding-The handle of electronic tool housing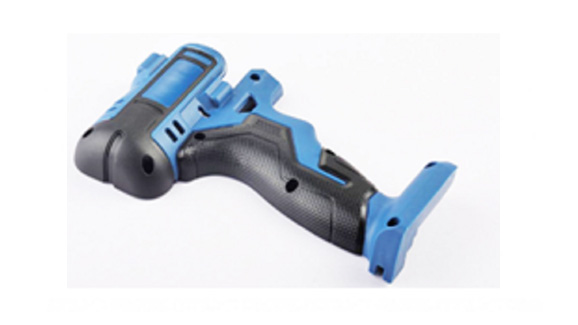 A )Over Plastic/ 2K Injection Molding– It's possible to overmold plastic onto plastic. Firstly, more rigid plastic component is molded or machined and then the more durable plastic part is molded over the previous plastic part.
Why Choose SuNPe for Tooling & Injection Molding?
1)No MOQ. We can offer services from 1 piece to hundreds of thousands of quantity.
2)Cost effective on plastic injection molds and plastic parts.
3)Complex Designs and precious tolerances acceptable. SuNPe has rich experience to assist client to manage their project in different industries.
4)Rapid Tooling and production-grade tools are available, which enable SuNpe to support your project from low run production to series production.
5)Secondary Processing and surface finishing services to bring the products into the market, include painting, silk screening, pad printing, assembling, and customized packaging etc.
6)Strictly follow the quality system. The basic quality system we following is the ISO 9001 Certified Manufacturing, and we normally follow the IATF 16949 for automotive project, the ISO13485 standard for medical devices project.
Go to our case studies page to see how we helped customers on their projects.