4 Standard Factories to Support SuNPe's Business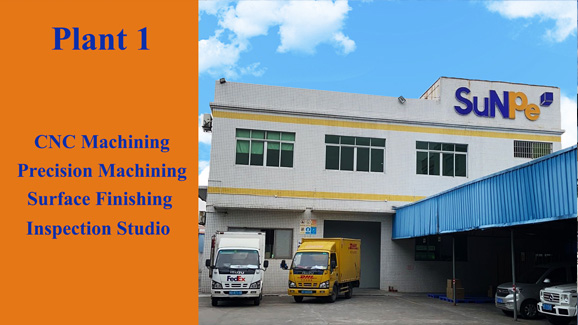 Plant 1
The 1st plant was set up in 2005, starting from prototyping business. Covering 5000m² with well equipped CNC machining, precision machining, turning, EDM, surface finishing workshops and inspection studio, you can handle your prototyping and low volume production projects here without worries.
Plant 2
The 2nd plant was established in 2011 and upgraded in 2019. It brought in tooling and injection molding techniques to satisfy increasing customers' needs. Owning CNC machining, tooling and injection molding, vacuum casting and sheet metal workshops in house, you'll enjoy one stop services from prototyping to low volume production.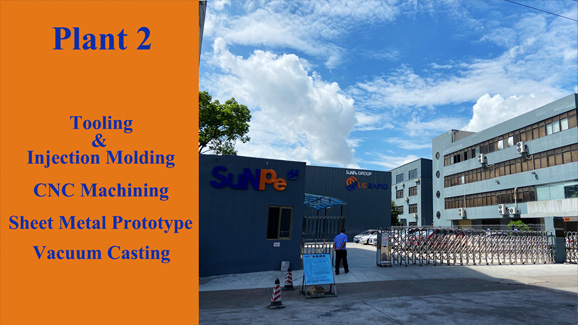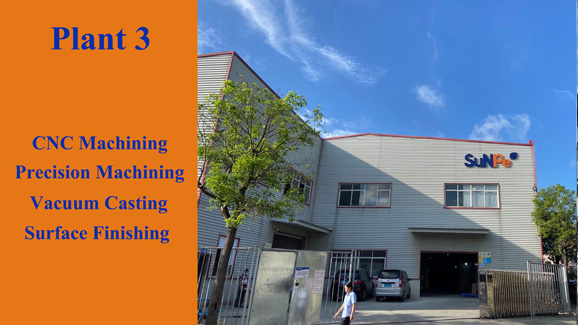 Plant 3
Covering 4000m², the 3rd plant was set up in 2016 and full filled with advanced equipment like HAAS machines. This plant has 5 CNC machining workshops with 3,4,5 axis machines, vacuum casting workshop and surface finishing workshops running 24/7 to assist you, high quality and best service will be provided in very short lead time.