3 sets Assembly for Wool Testing Equipment Shell
This client is a wool testing company, they have many testing equipment that need mteal shell and install electrical components inside. This project is for 3 sets shell assembly, need functional and excellent appearance.
1. Services for this project: CNC machining, Laser cut&Sheet metal&Riveting, Vacuum casting, Lathe.Also supply fasteners, assemble, packaging and delivery.
Different surface finish including painting(solid color and clear lacquer), powder coat, laser etch, etc.
2. Prototypes lead time: 14 days to finish 3 sets(total 9 assemblies)
Assemble and packaging lead time: 2 days
3. Material: AL 5052, AL 6061, SS 304, Black ABS, Black PMMA, PU 8400.
The first assembly: Clamp Assembly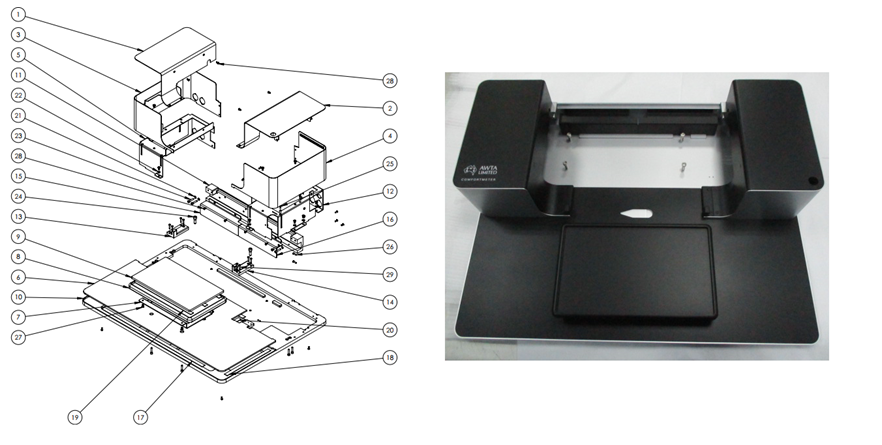 The second assembly: Base Assembly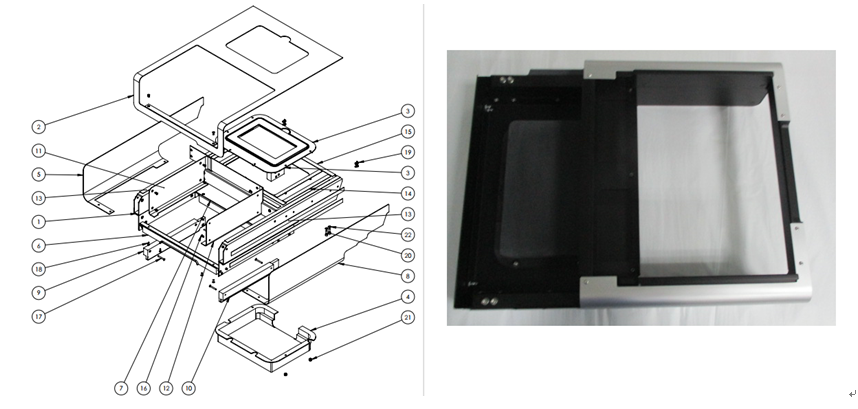 The third assembly: Head Assembly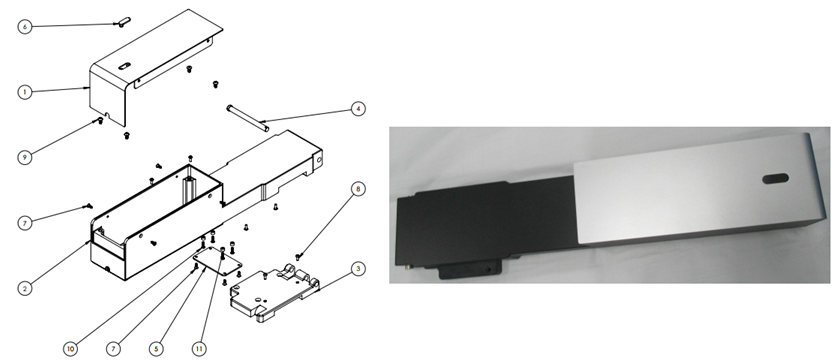 Sheet metal and laser cut process:
For this project, most of these parts manufactured by laser cutting, sheet metal, bent then add rivets and nuts.
Also including some L shape Al 6061 material , standard Al 6061 Tube cutting.
Finishedparts after sheet metal and bent.

Other Process
Some metal and plastic parts manufactured by CNC.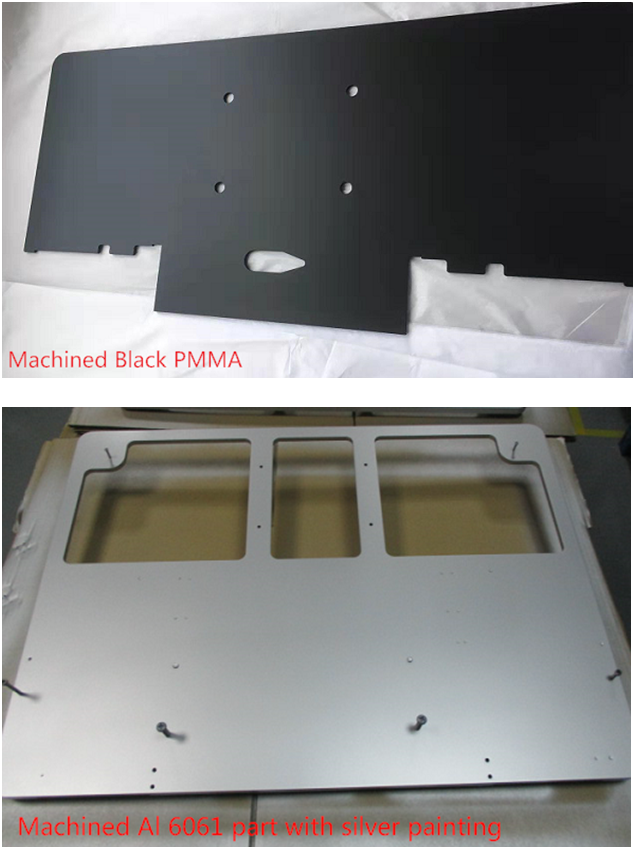 Metal parts manufactured by CNC lathe.

Plastic parts(elastomer) manufactured by vacuum casting.

Surface finish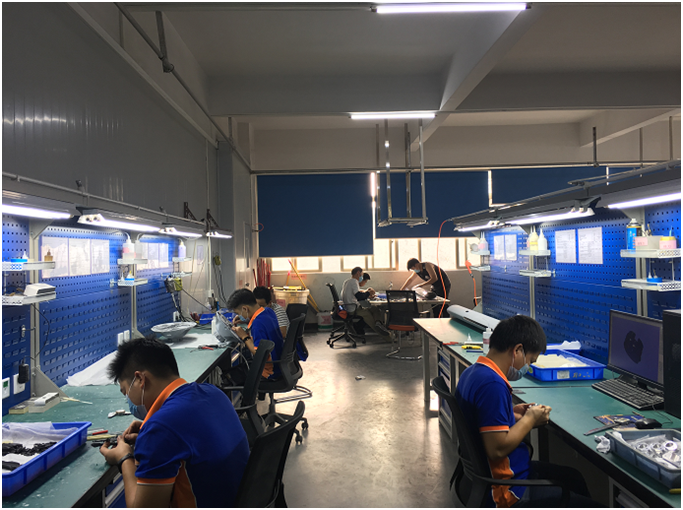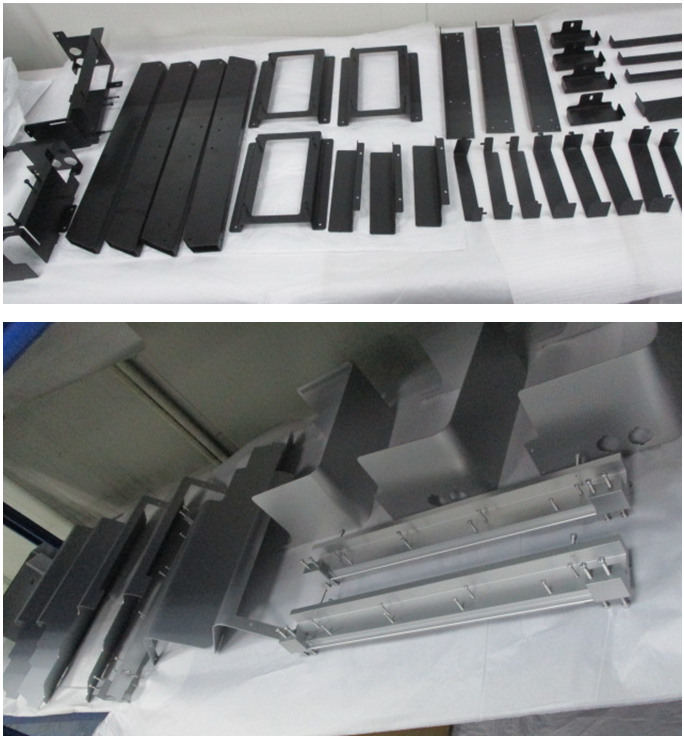 Assembly
We assembled and use adhesive bond and rivets as well as screwsas client's specification to assemble some parts together.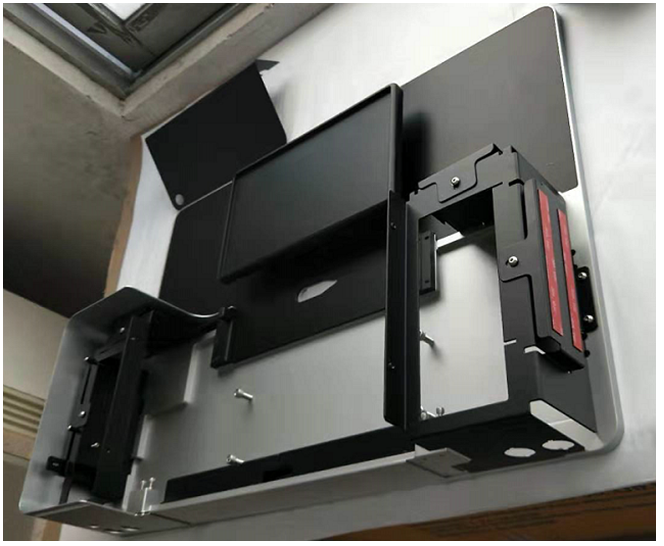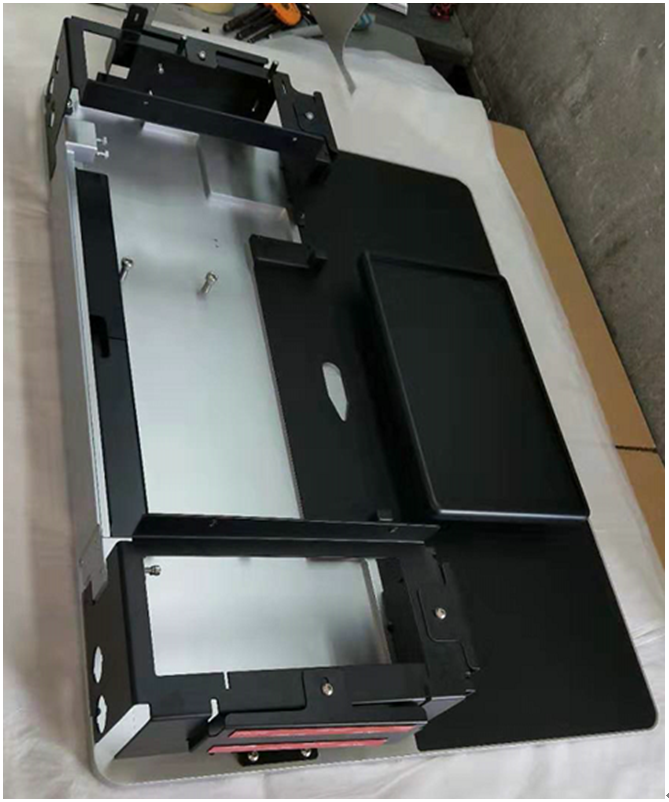 Packaging and delivery
Before packaging, we check overall assembly.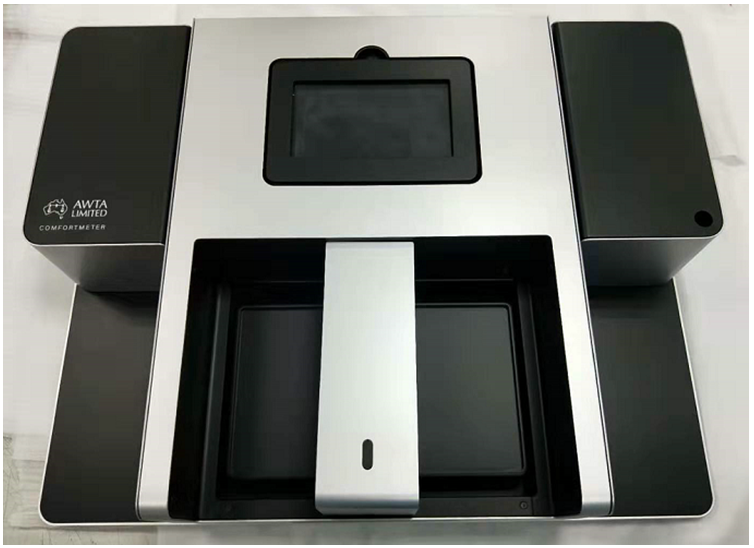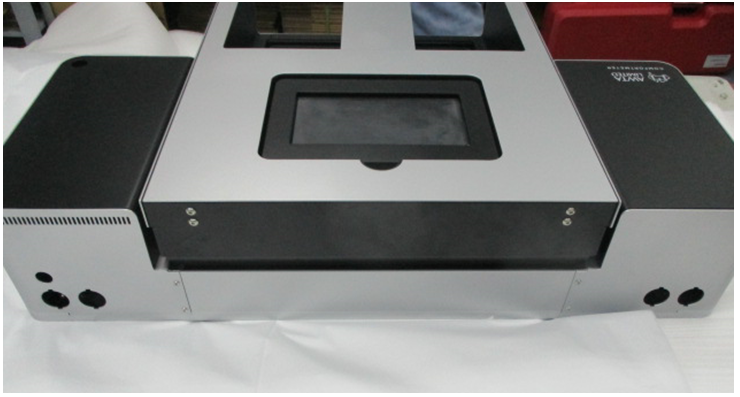 Packaging and delivery
Handmade cartons and iron shelf to make sure safe packaging and delivery.