This is camera enclosure project, which is composed of several parts: metal aluminum, plastic PU8400 and PU8150.
Material:
AL6061-T6, PU8150, PU8400.
Process:
CNC machining
,
Vacuum Casting
/Urethane casting, over-molding
Surface finish:
Painting, Clear anodized.
In this project, the product has cosmetic and functional requirement. Meanwhile, due to the thickness of the plastic part is relatively thin, it is necessary to find a perfect way to combine the plastic and metal together.

After completed the metal aluminum part, next came to the most critical step, where the thin, flexible plastic had to be attached to the metal aluminum surface. Considering the whole product requires good cosmetic surface, and needs to make sure the fit, we found a good way to achieve-- assemble them by vacuum casting over-molding process.
During the process of vacuum casting over-molding, we encountered scratches, bubbles, short shot and other problems, which affect the surface of the enclosures.


In this situation, our team immediately organized meeting to discuss the solution and implementation, quickly resolved the issue within a day.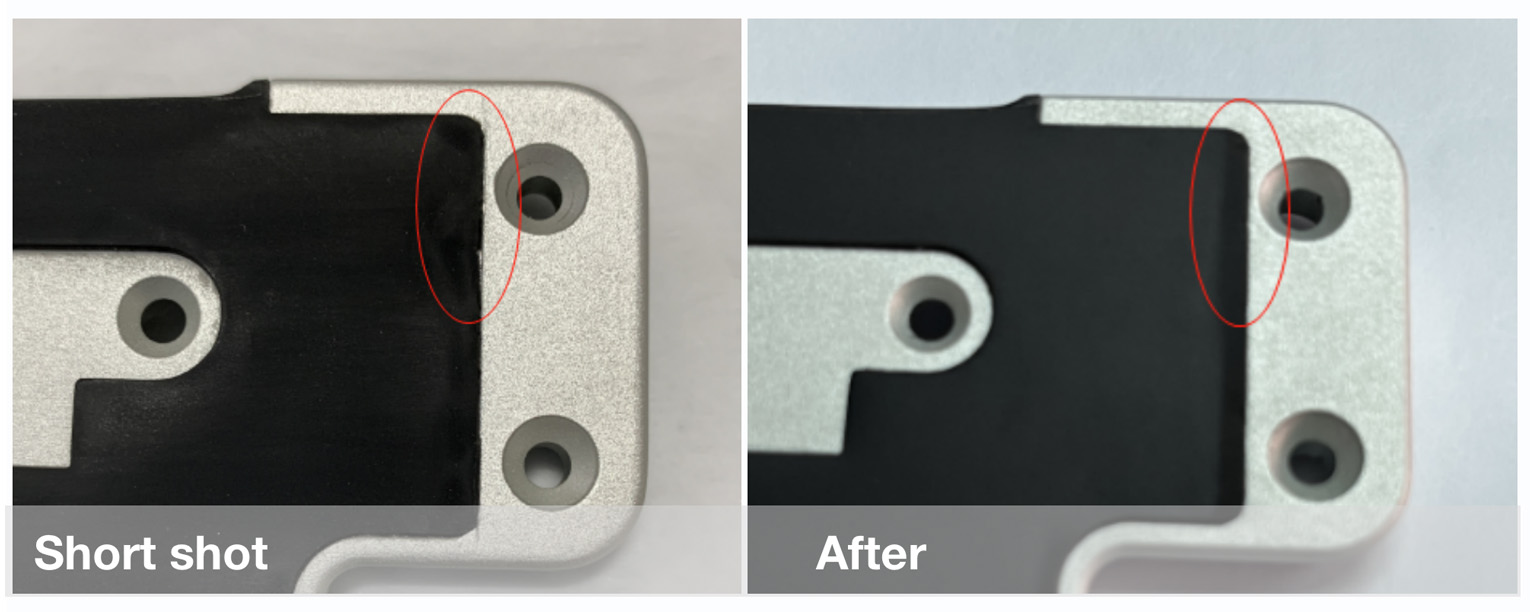 This is the perfect product finally! As you can see, after over-molding, the plastic and metal fit tightly together and have a wonderful appearance.

After plastic over-molded with metal, we also provided the product assembly service and functional testing before shipment.

Our client is satisfied with the product cosmetic effect and functional integrity. It's our honor to bring the concepts into reality, and we're pleased to provide best support to clients on their projects.
In addition to vacuum casting, for serial/low volume over-molding production projects, like consumer electronics, industrial equipment, etc, we can manufacture by injection molding for different kinds over-molding service, such as plastic over plastic, rubber and plastic, rubber and metal over-molding.

Please feel free to
contact us
to know more about our over-molding service.