Make ideas from prototyping to low volume production,to meet some special requirement of markets,this is mainly things we do for customers,there are one typical projects of storage box for reference.

(One stop service from prototyping to low volume production.)
Die Casting for Storage box.
There are series parts for box assembly,included plastic and metal components,and most special parts is the main box,which is deep and will cost a lot if choose CNC Machine to customize small batch.
SuNPe provide an option of
Die casting
to promote the box of low volume production,but at the meanwhile,we realized one problem is that how to make sure the parts with good accuracy of fitting area and control the hole's precision for connecting places.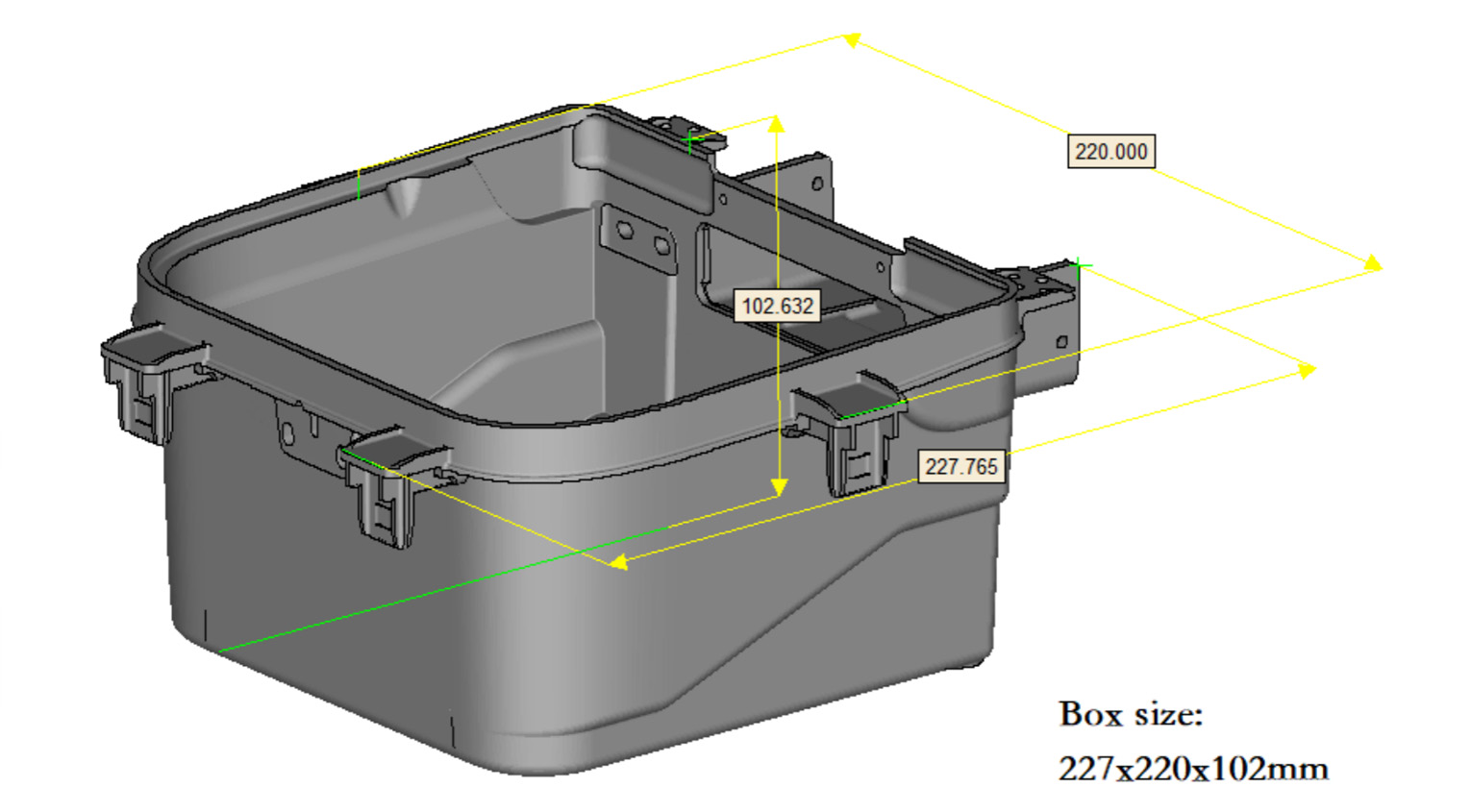 (Storage box dimension show.)
CNC Secondary machine is used for Die Casting boxes.
After checked with possibility of die casting,but looks not feasible to achieve good precision of mating faces if only die casting.We found a better solution of
CNC Secondary machine
.
To reduce the cost of secondary operation,we only machined it of contact area such as groove and threaded holes,other area remain die casting surface.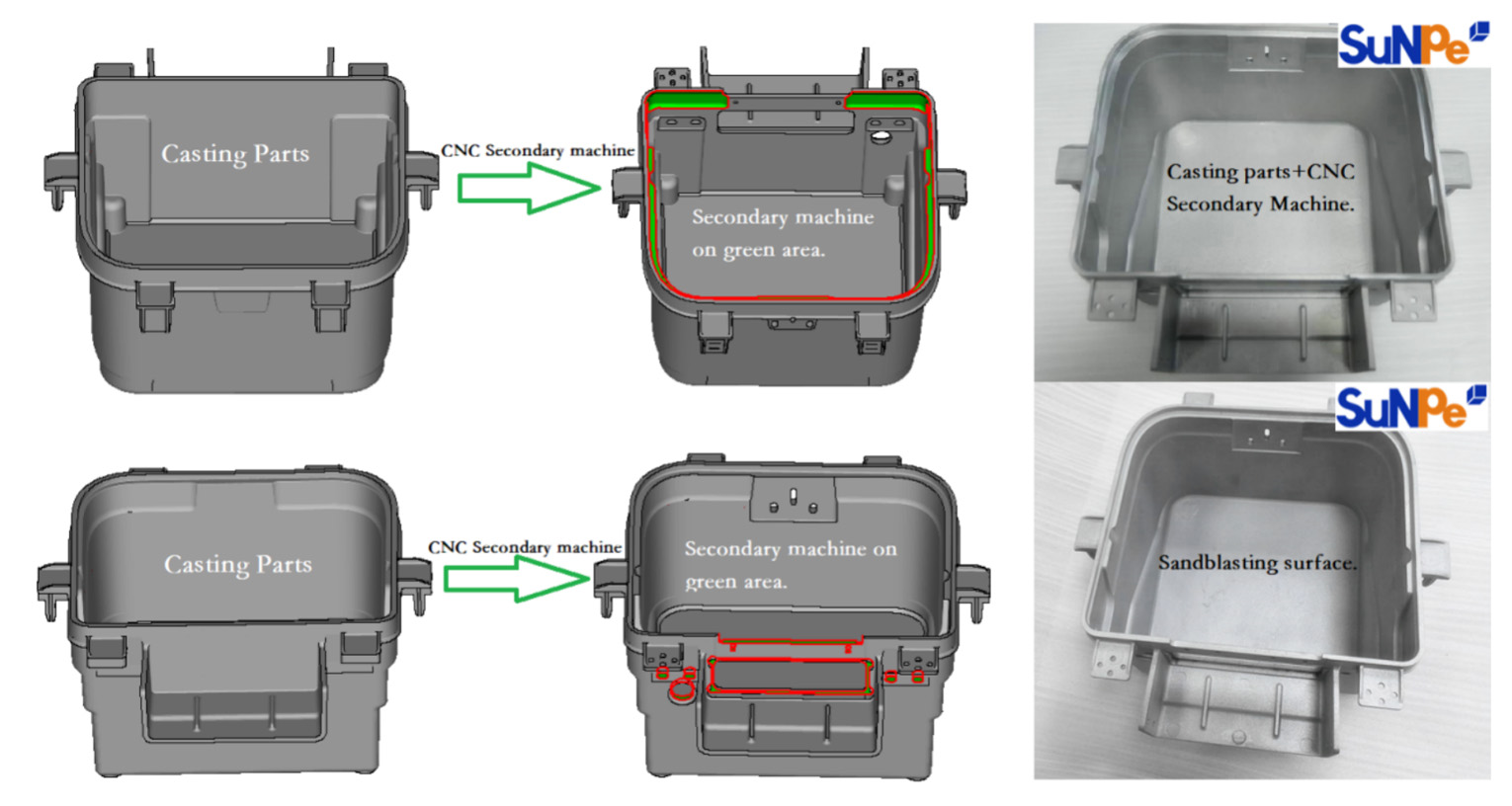 (CNC Secondary machine for storage box.)
The application of whole assembly.
When completed all customized components and hardware installed, a lockbox of stow valuables while at the beach, on the ski slope or utilising valet parking services was born, Through the biological characteristics of fingerprint to improve anti-theft performance, it's good solution and provide security for people who in the travel or go outside.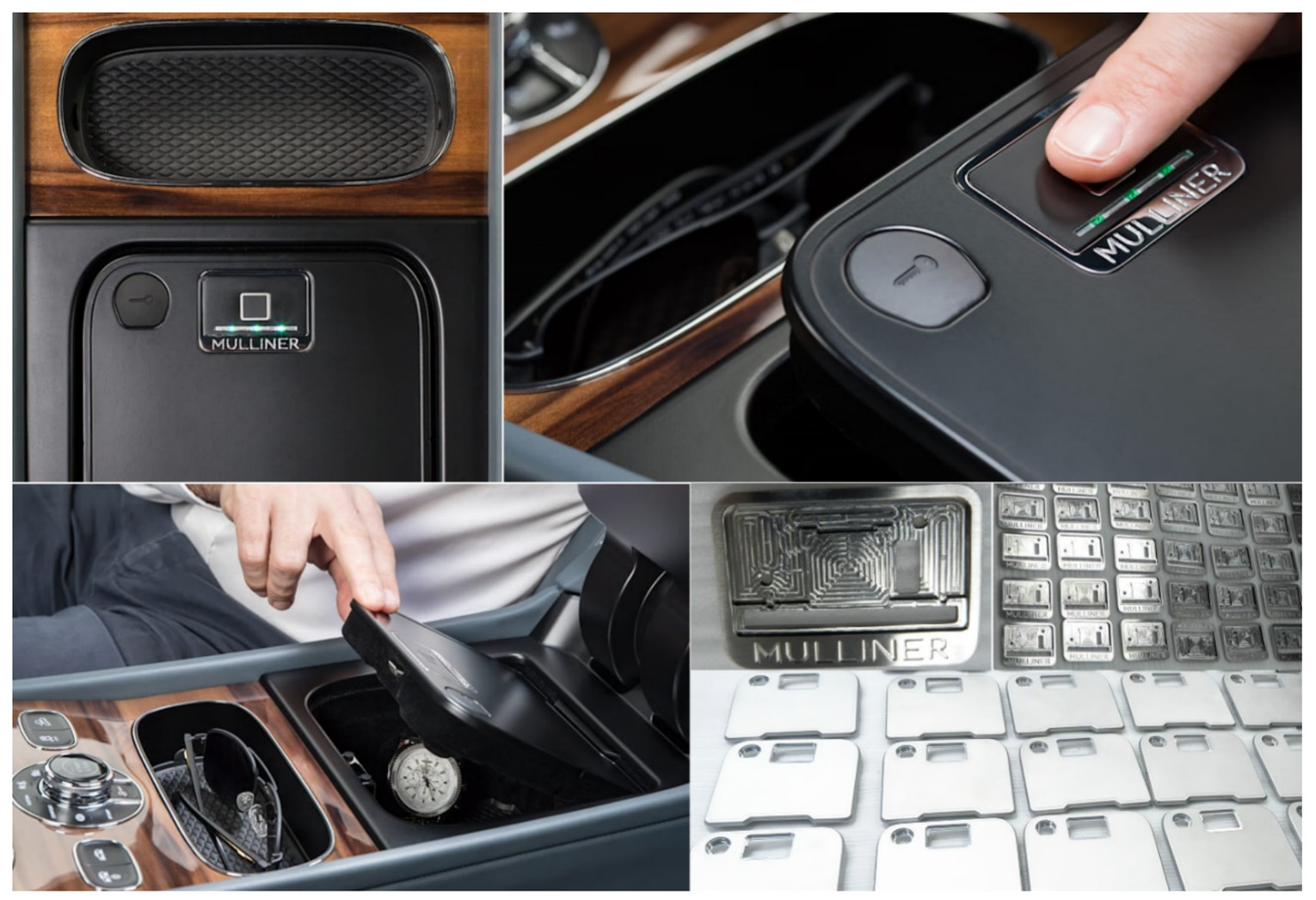 (The application for storage box.)
Changed the size or take the box to get different surface such as painting or flocking,then forming a various of storage boxes with different effects,which call MULLINER series,and it's provide many choices for customer.
We follow the IATF 16949 certificate for automotive projects,provide more quality assurance for vehicle projects,if you have similar projects or ideas want to release,please contact us at
sales@sunpe.com
.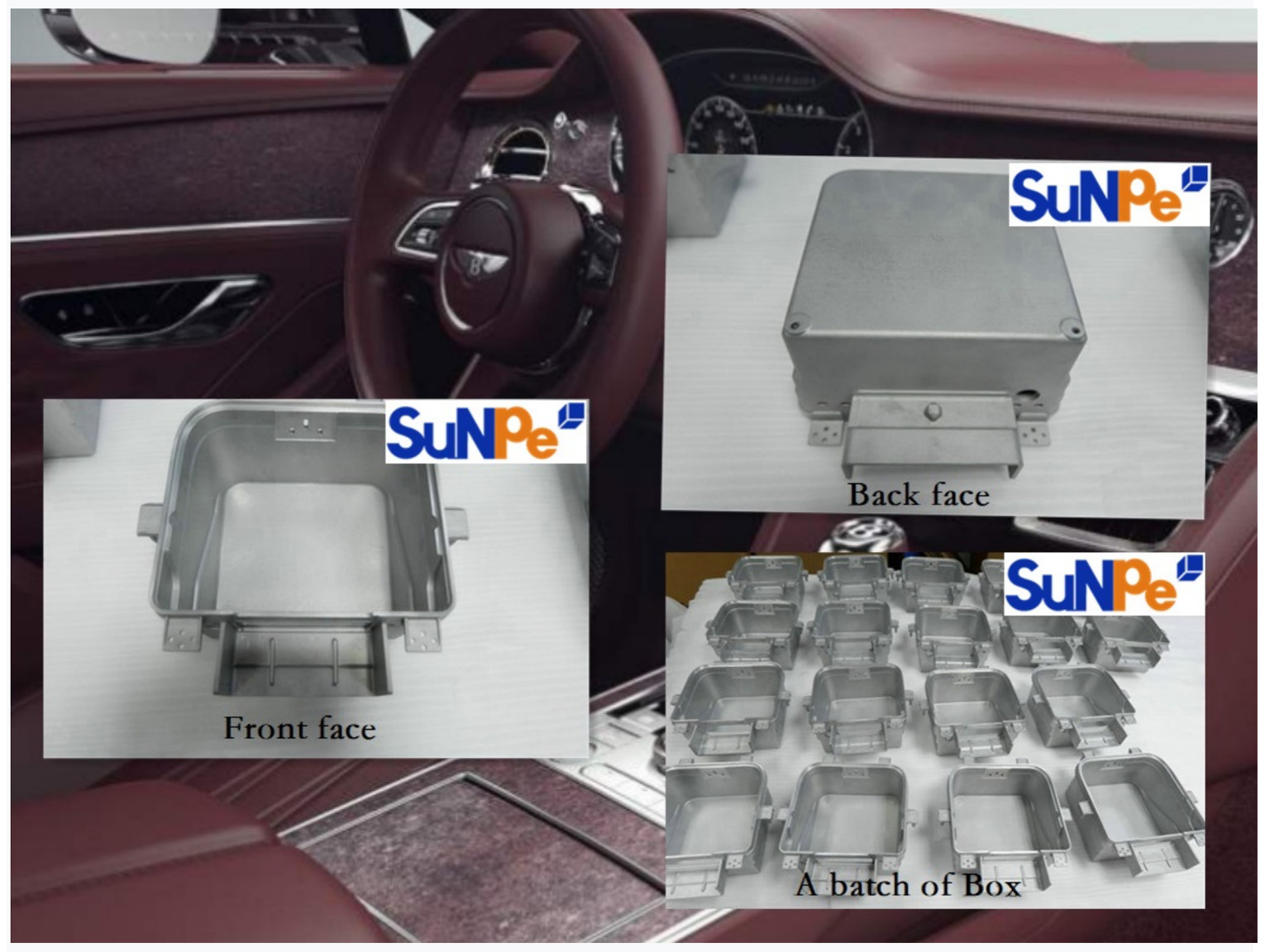 (Die Casting Box for Bentley Bentayga car.)