Low volume series production and assembly for Intellicone® alarm system.
Techniques:
Tooling and injection molding, compression molding, laser cutting
Materials:
HDPE, PC, POM, Rubber, Mild steel
Quantity
: 450 sets for annual demand
Lead Time:
20 days for T1 samples, 12 days to finish 450 sets products.
SuNPe has rich experience in prototyping and low volume production, but our abilities are not limited in just manufacturing. With professional techniques and huge capacity, we can help to handle and manage well the whole project for customers. The case of Intellicone® alarm system will show how we can help with your projects.
This alarm mainly consist of 7 main parts with different sizes, materials and surface effects. After evaluating the project with client, we provided the best option and combined different techniques for production, such as injection molding for bodies, compression molding for soft foot parts for protection and laser cutting for retainers, moreover, we offered assembly service for this project.
There are total 33 thread inserts for product body, we set inserts on tool and they were well overmolded during injection process. There are prisms all around the inner wall surface of lens which are not easy to produce but they were well shaped in final products.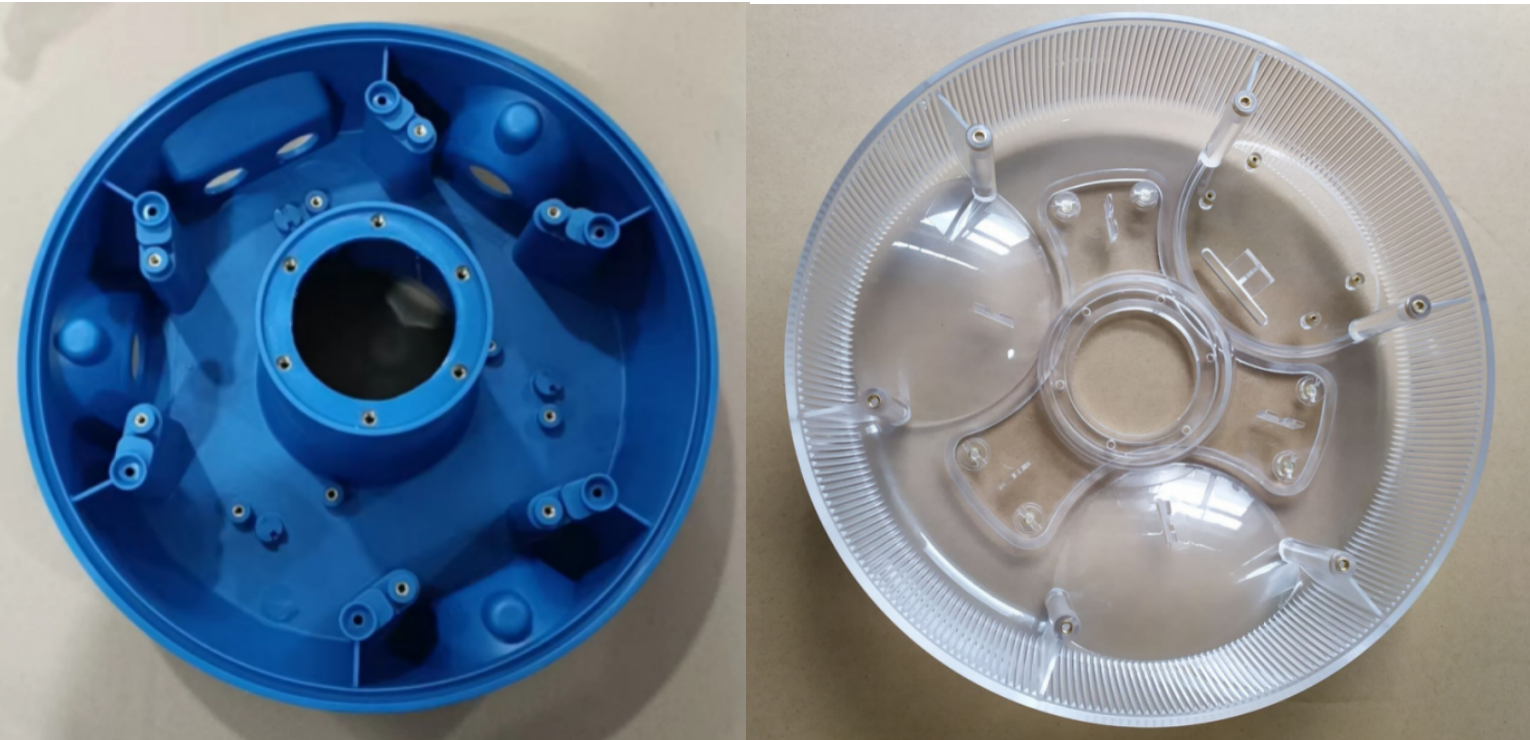 (Base and lens part with thread inserts well overmolded.)
One of the difficulties of this project is to produce the handle part with 24mm thickness and well control shrinkage marks. And apparently we did a great job and the surface of the handle looks beautiful.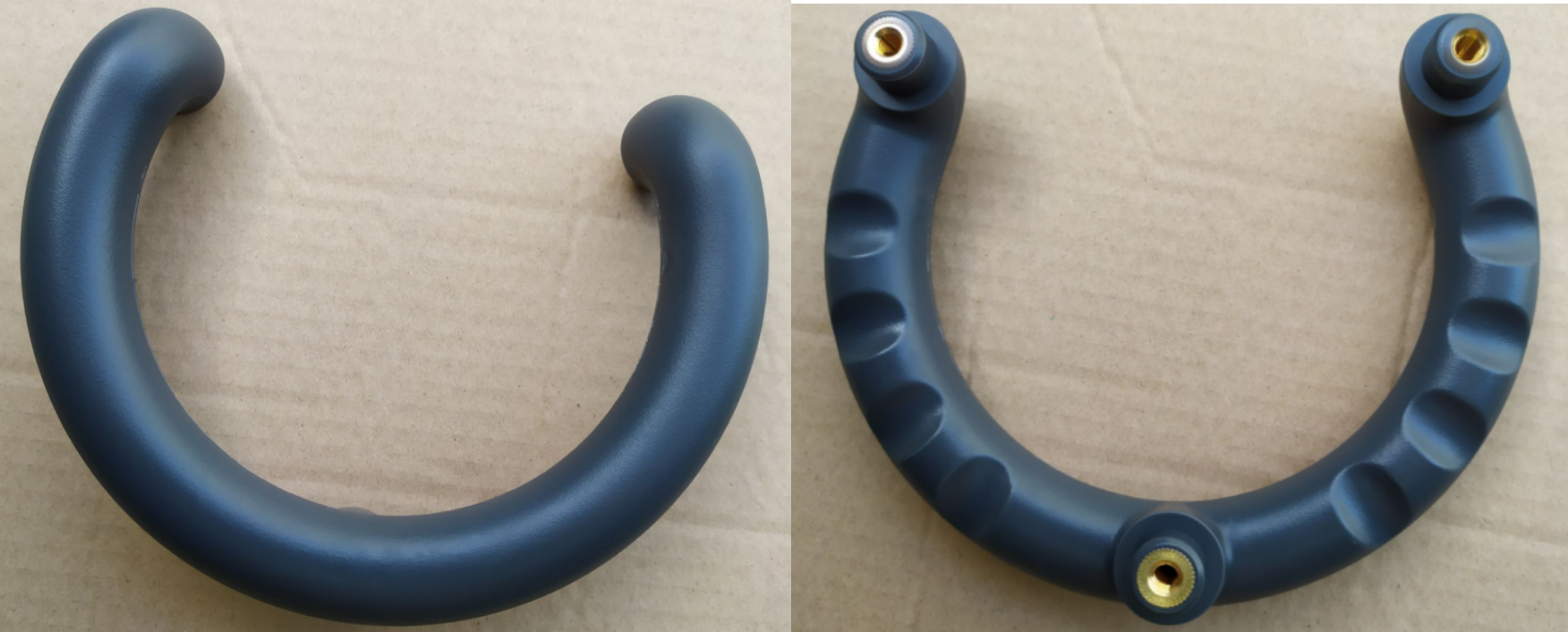 (Handle part produced with nice texture.)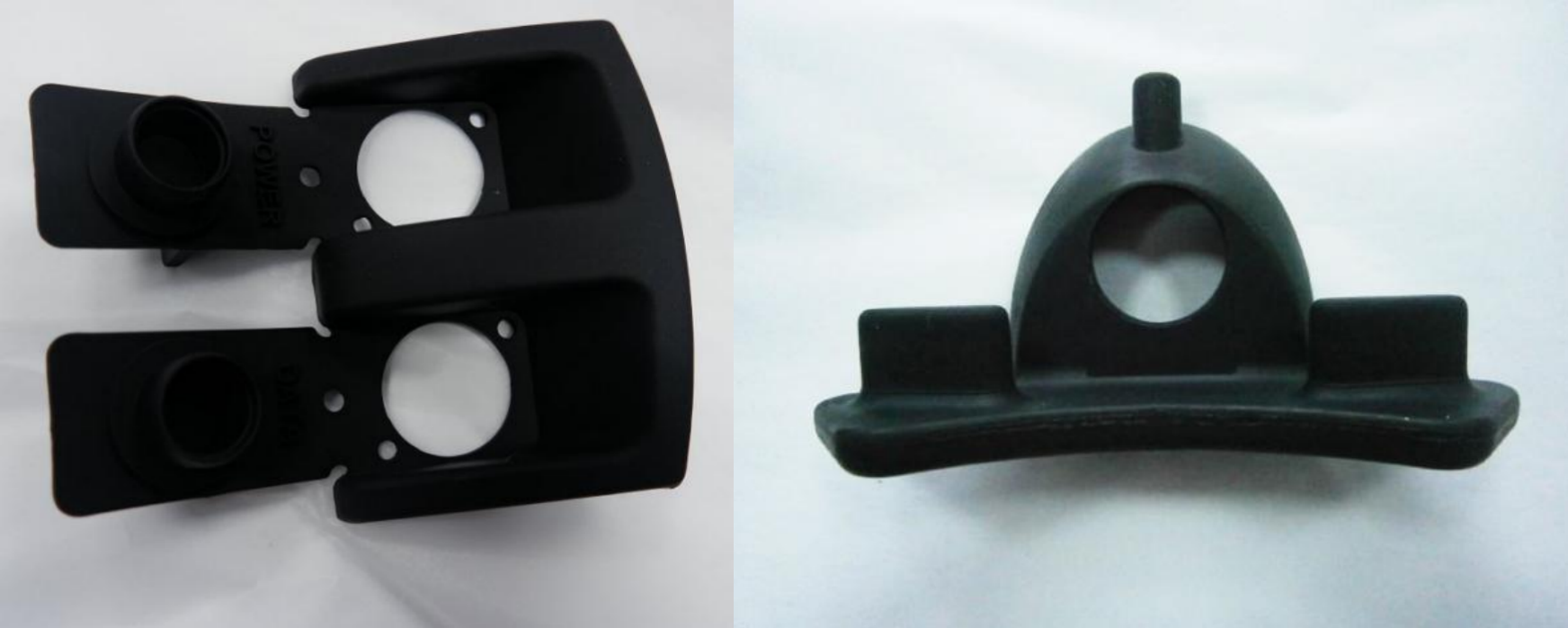 (Compression molding rubber parts in 75 shore A hardness.)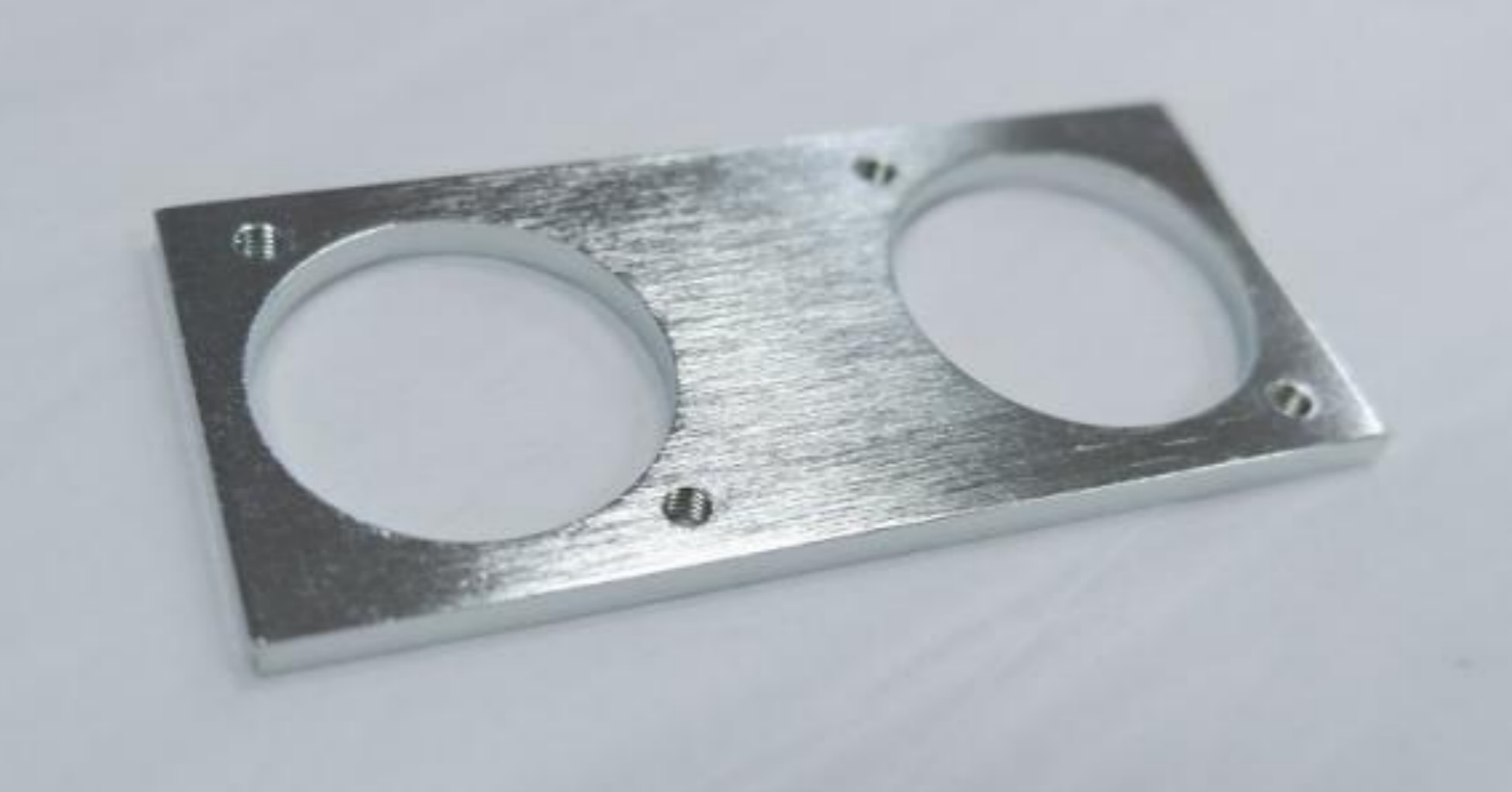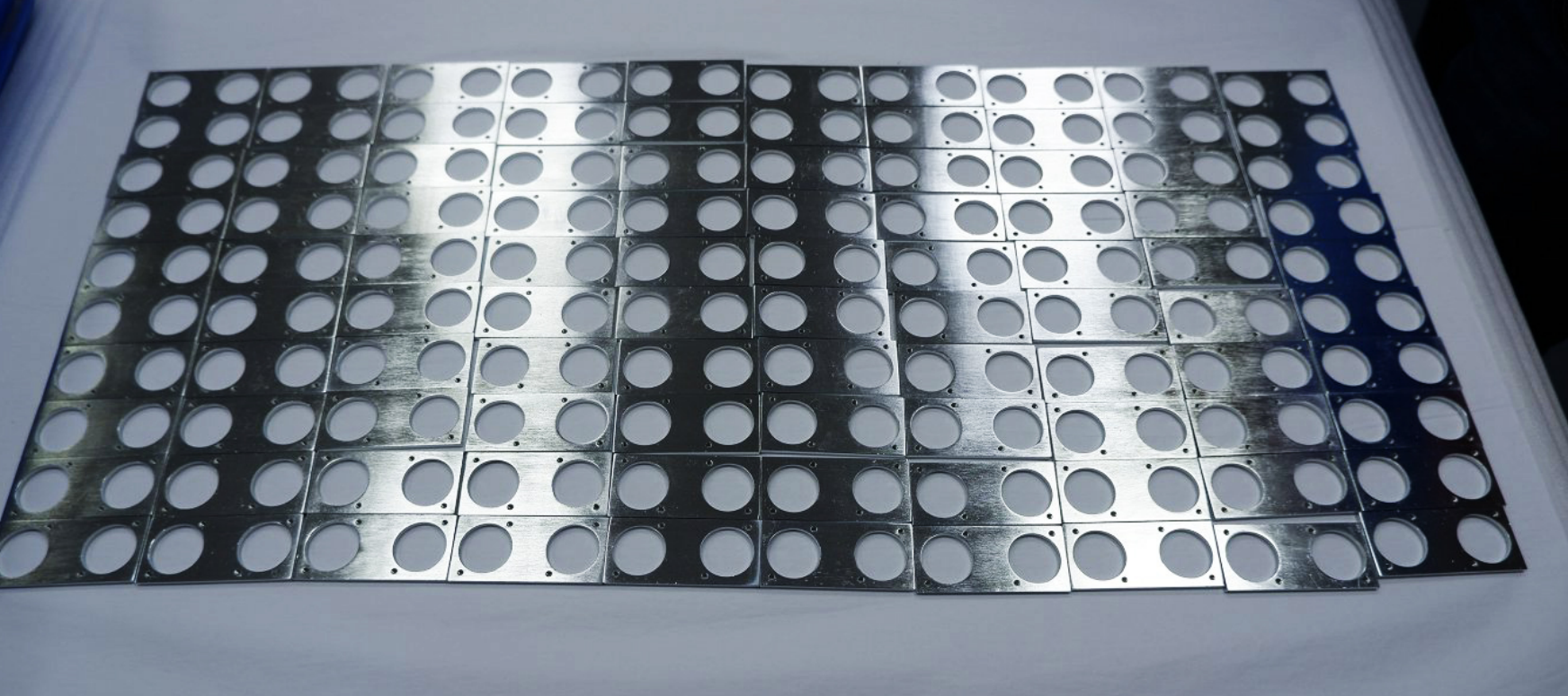 (Laser cutting mild steel retainers with zinc plated to keep from rusted.)
For this annual production project, we stored well the steel mold and did maintenance regularly, every time we receive order for this project, it just need 10-12 days for production and assembly of 450 sets.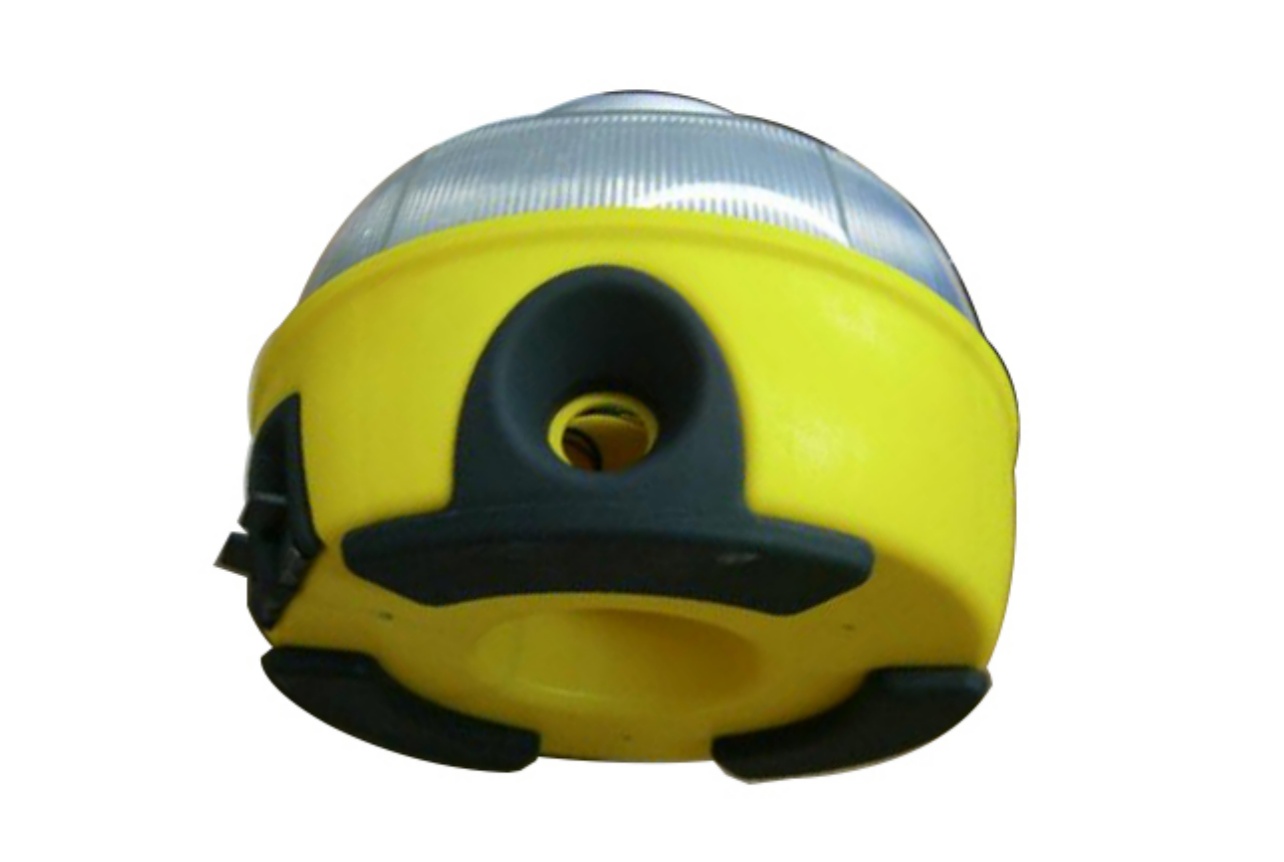 (Final assembly product.)
This product had been put into use, and our client was satisfied with the use experience.