SuNPe has more than 18-year experience in providing high-quality turning parts with precision tolerance, which serves in many fields, such as fitness equipment, medical equipment, automotive equipment, aerospace, robots, industrial equipment, electronic equipment, and more.
Here are some cases with excellent precision and a range of after-treatments.
Application:
Fitness equipment
Techniques:
High-Precision Turning, milling, and various after-treatments
Tolerance:
Achieve tight tolerance control, up to +/-0.01mm
Various after treatment:
Heat treatment, Anodizing, Polishing, Sand blasting
Material:
Plastic (Nylon), Metal (Aluminum 6061/7075, 17-4 Steel, Stainless steel 303/304, Carbon steel, Copper, etc )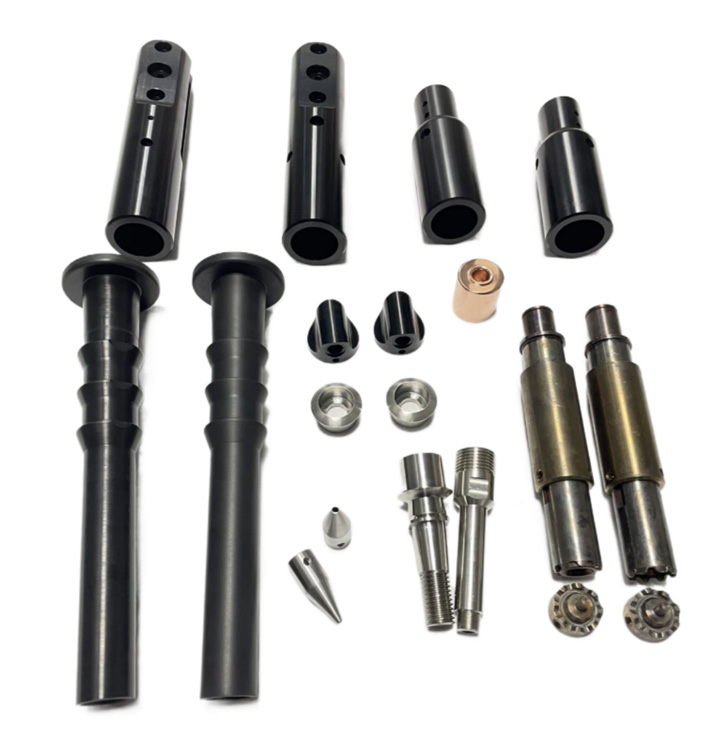 (Turning, CNC turning, high tolerance turning parts,Fitness Equipment, Turn-mill combinedservice,Low-volume production of turning parts)
1. How does SuNPe ensure the high precision of turning parts?
A.SuNPe uses Turn-mill combined machine to reduce the number of clamping and improve machining accuracy and efficiency.
B.SuNPe uses professional quality inspection equipments(such as optical projector, CMM, surface roughness meter, colorimeter, etc., to comprehensively test the dimensions, colors, surface treatments, etc. of the parts. ) and processes to strictly inspect and test each part to ensure compliance with customer requirements.
2.Can SuNPe Enhance the Aesthetics and Durability of Parts?
SuNPe can also provide various post-processing services for turning parts according to customer needs, such as anodizing, heat treatment, polishing, sand blasting, painting, gold plating, silver plating, etc., to increase the aesthetics and durability of the parts.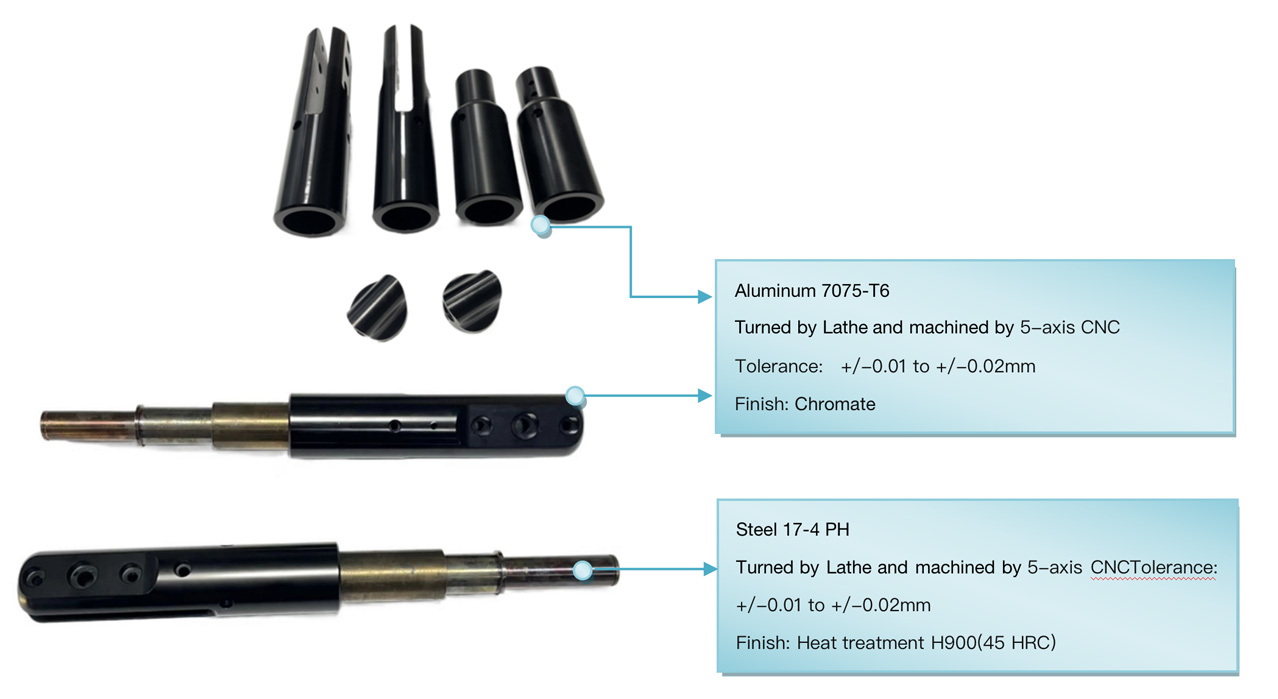 (Turning, fitness equipment, Aluminum turning, Steel 17-4 turning, Chromate finish, Heat treatment turning parts)

(Copper turning part, Polishing)

(Turn-mill combined machine, CNC Precision part)

(Deep hole turning, Precision turning, Nylon turning)
SuNPe not only provides high-precision Turning parts, but also provides one-stop service from prototype to low-volume production. No matter how many quantities you need, how fast delivery you want, or how much budget you have, SuNPe can meet your needs. Please contact their sales team for more information and quotation. Choose SuNPe's Turning parts and let you rest assured and satisfied!