SuNPe provides electroplating chrome plating surface treatment service, the surface of the part after electroplating chrome can increase the hardness and wear resistance of metal parts. It will be more suitable for functional products such as lights and tools which can enhance their durability. It often used in some auto parts, industrial tools, electronic products and accessories, etc.
Customized Colored Chrome Plating Service at SuNPe
SuNPe provides one-stop service so we not only make the geometry out but also do after-treatment for customers. Most of our customer's components are cosmetic parts so will need beautiful and ornamental finish. SuNPe can help customer to complete decoration process. Chrome plating is one of surface finish we provide.
We provide flexible choices for customer for chrome plating color. As long as our customer provides Pantone color number or RAL color number, we can achieve it. Also, you can send us the physic sample, then we can match the color more accurate.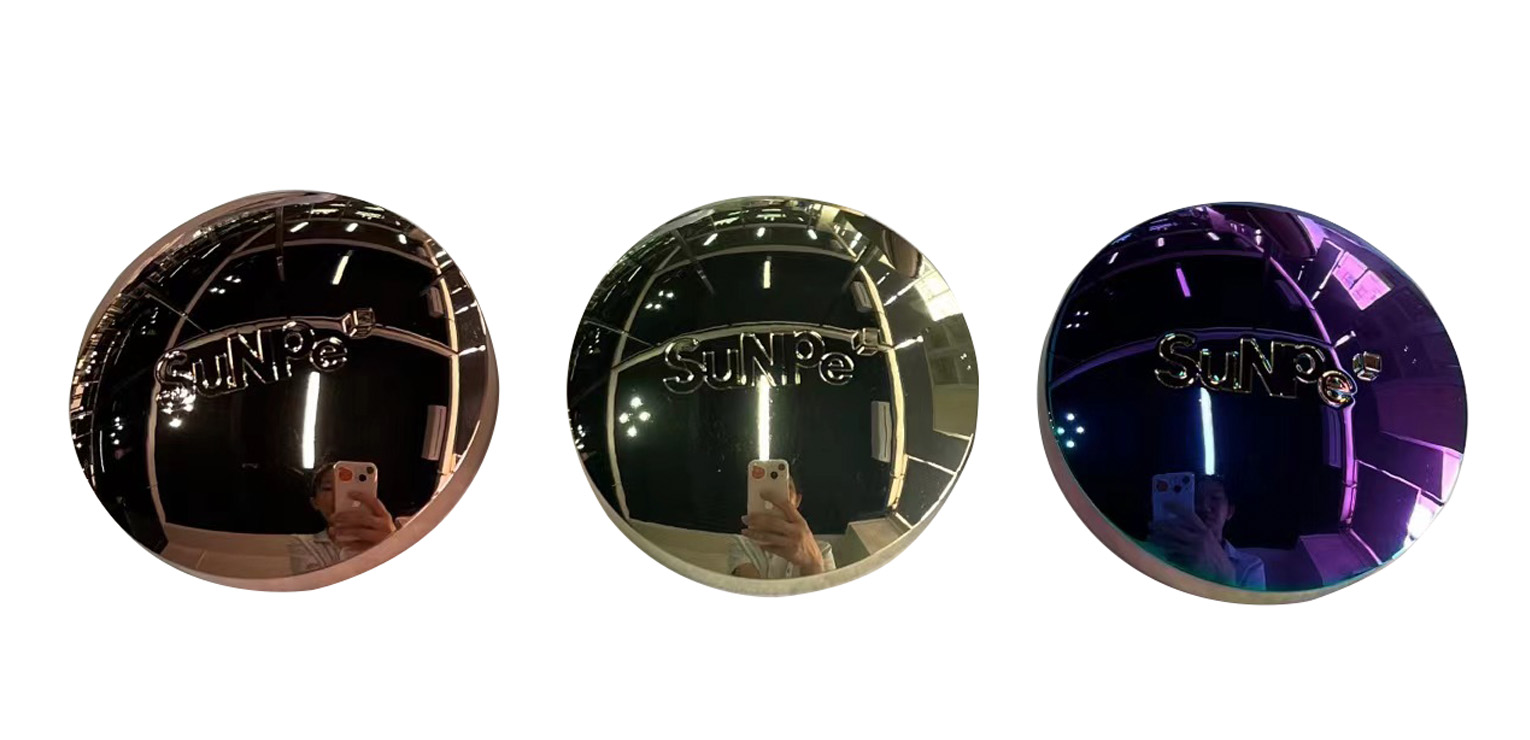 (Colored Chrome Plating and Rainbow Chrome Plating)
Moreover we can send out the color sample to our customer for further confirmation. We will try the best to meet customer's color requirement. Once our customer confirmed the color is fine then we arrange the production according to the color sample. All the parts will do final inspection to check if the color match the sample.
We enjoy the fruits of electroplating in our daily life. It's widely used from a small screw to large project such as cars, aircraft, ships, home appliances which are closely related to electroplating. SuNPe also has a lot of experience in chrome plating. In addition, SuNPe can also do zinc and nickel plating, etc.
SuNPe are trying the best to learn new technologies to meet customer's increasing needs. Feel free to contact us for more information to help with your project.