SuNPe has developed for 18 years with rich experience in manufacturing high precision parts by 5 axis
CNC machines
. We have ability to provide high precision complex parts for marine industry, automobile industry, Medical equipment and Household appliances.
The most impressed case is one of vessel engine projects. This engine part is made of AL 6082 under size 41.008 mm*161.300 mm*438.574 mm. It is one large complex part with high tolerance. So it is a big challenge as well.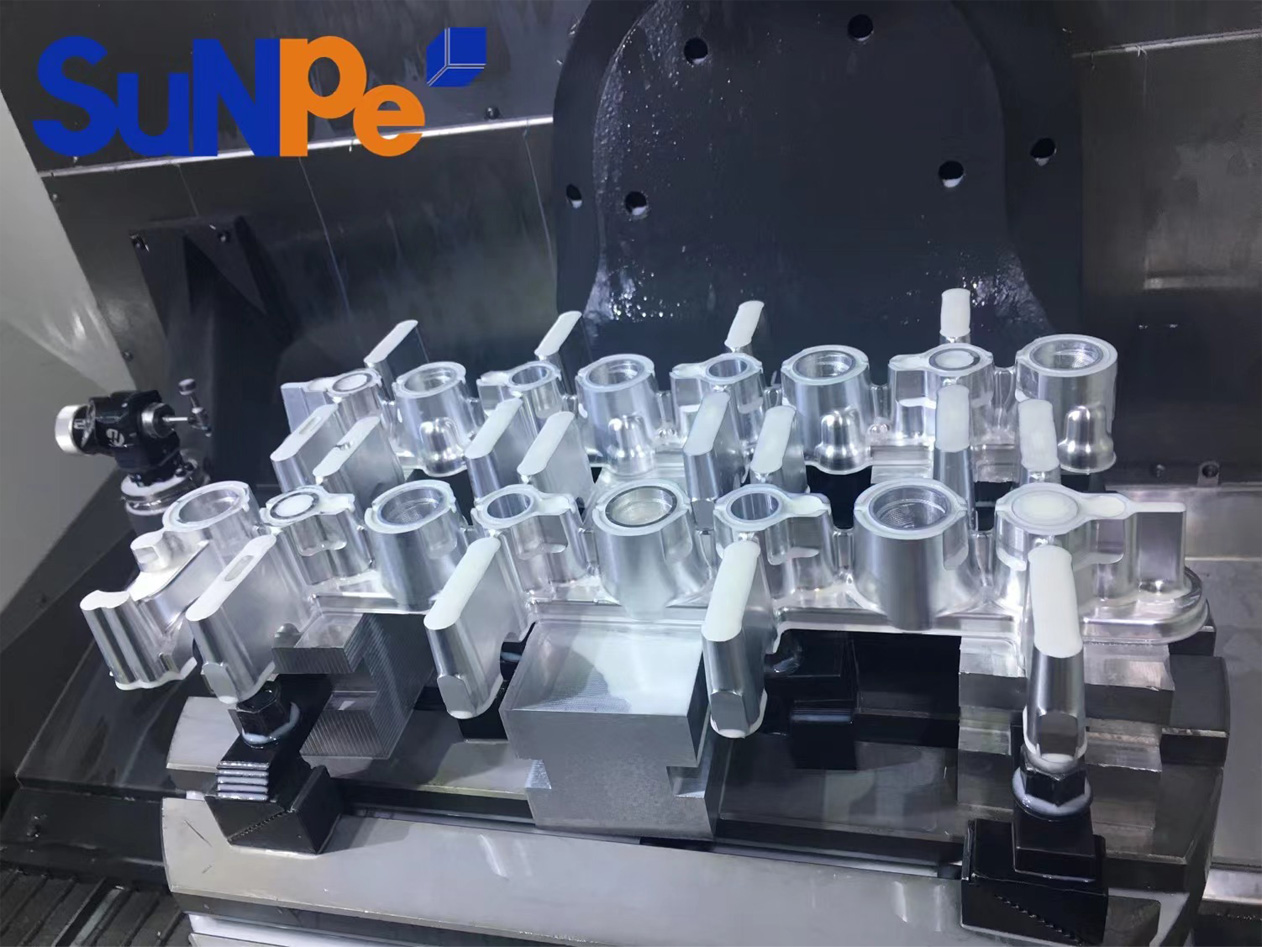 (manufacturing, CNC prototype, CNC machined vessel engine, CNC precise part)
Requested Tolerance Info:
1.Holes tolerance : 0~+0.01mm
2.Parallelism:±0.05mm
3.Profile: ±0.05mm
4.Perpendicularity: ±0.05mm
5.General Tolerance Unless Otherwise Stated: ISO2768-mk.
We understand why the vessel engine part needs the high tolerance. It is the heart of the whole vessel. It needs to be very safe and stable to keep every part's function normal. If it fails during voyage, it will cause great economic losses and may even endanger the life of human. Then how to ensure the security and stability of the engine assembly? It is a key to ensure the tolerance of every engine part.

(CNC High Precision part, CNC Customized machining, CNC Rapid Prototype, CNC Aluminum Part, Low-volume production, )
The parts on CNC machining:

(5 axis machining, Fine machining, CNC Precision part )
How could SuNPe confirm the all dimensions under control?
SuNPe has a measurement laboratory where could support the full dimension report. So CMM/ Scanner full dimension measurement will be done when finished. The holes will be checked by Go/No go gauge and the threads will be checked by thread gauge. Finally, the part is good and approved by customer.

(CNC Precision part , CMM, Scanner, Full dimensions measurement, Go/No go gauge)
SuNPe has experience supporting customer in high accuracy projects, feel free to send us inquiry to get the solution.