Battery lids and cover is a very common part of our daily life, we can easy to see it in industry of heavy trucks, Mini electrical machinery,home appliances,medical device and so on.
To protect the inside battery, Ventilation of design and flame retarding properties in product are particularly important, the vent makes the battery to get sufficient heat dissipation and thus extending the life of the battery. The flame retardancy of the material can prevent fire accidents or line accidents due to battery short circuit.
DFM Review of injection molding.
There are easy to have three obvious problem for Battery shell when
injection molding
stage:
1.No draft for Demould.
2.Sharp/Square edges.
3.Too thick wall thickness.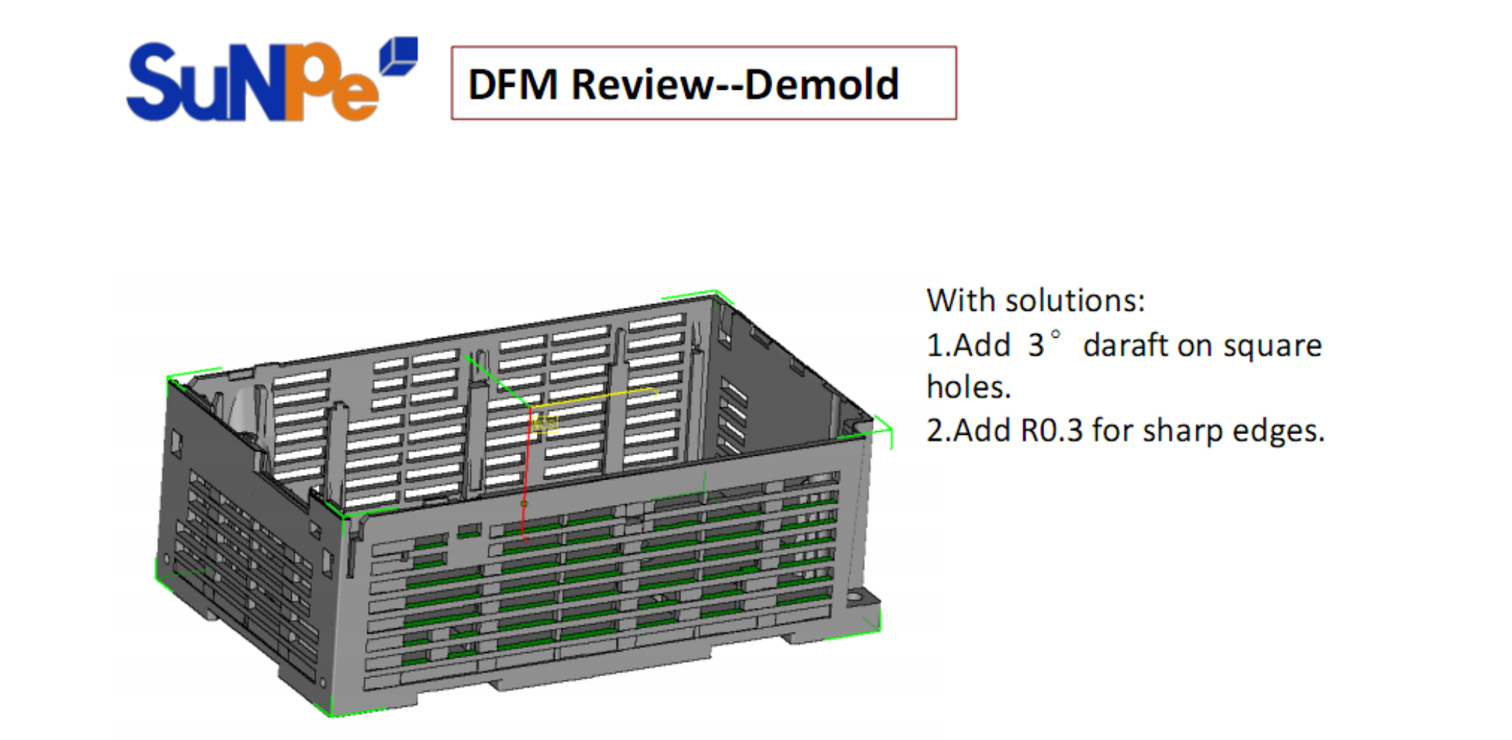 (DFM review for Battery shell when injection molding)
Base on current CAD,we help customer to find solutions to solve potential risk,but didn't affects their functional.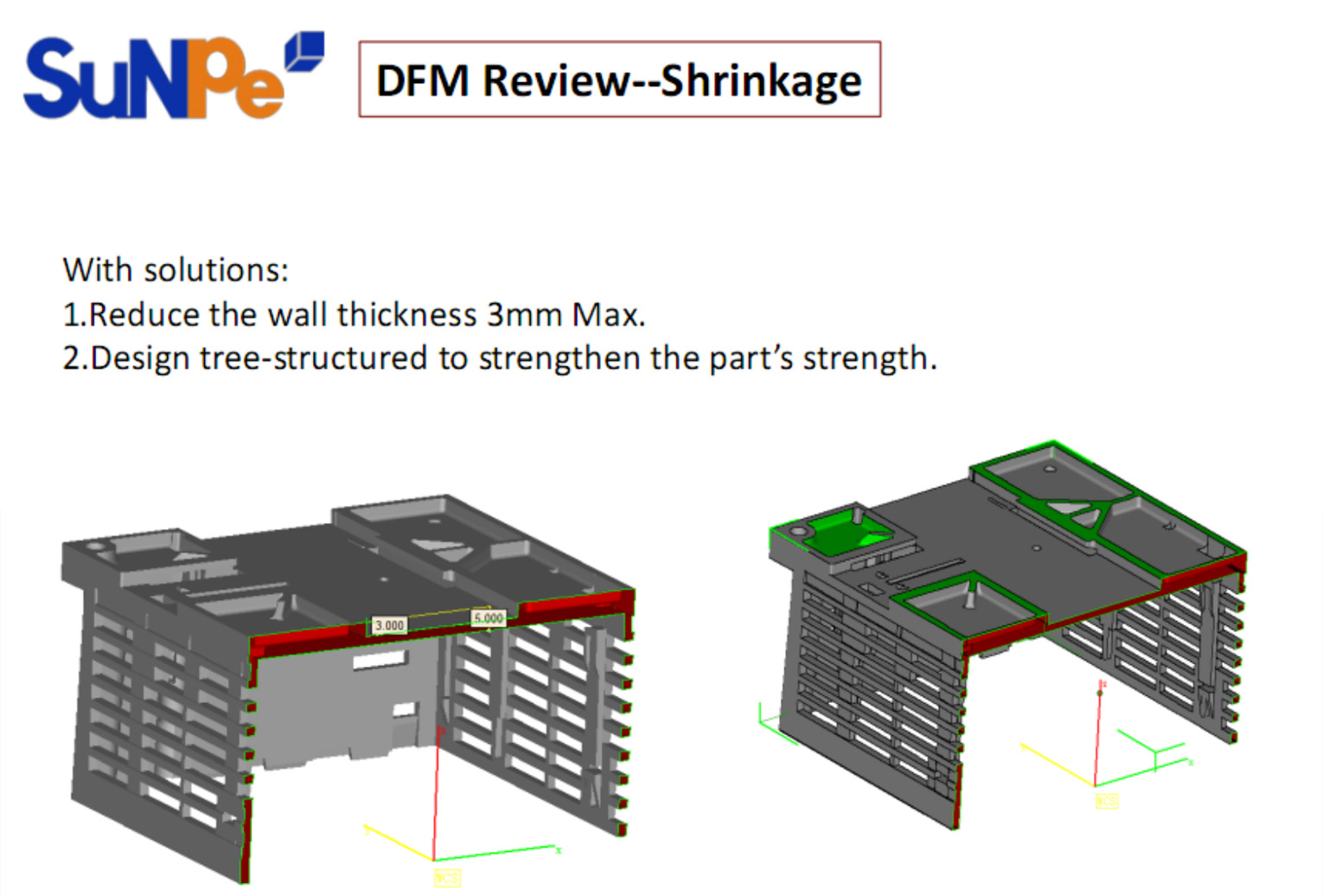 (DFM review for Battery cover when injection molding)
Tools manufactured for Batery lids.
We use Sliders to help the parts demould of four sides,and retain the characteristics of customer requirements to the maximum extent and provide a constructive solution for the realization, reduce the weight of product to make it more concise, functional, economical.

(The tools for Battery lids and cover components.)
The lids and cover components by injection molding.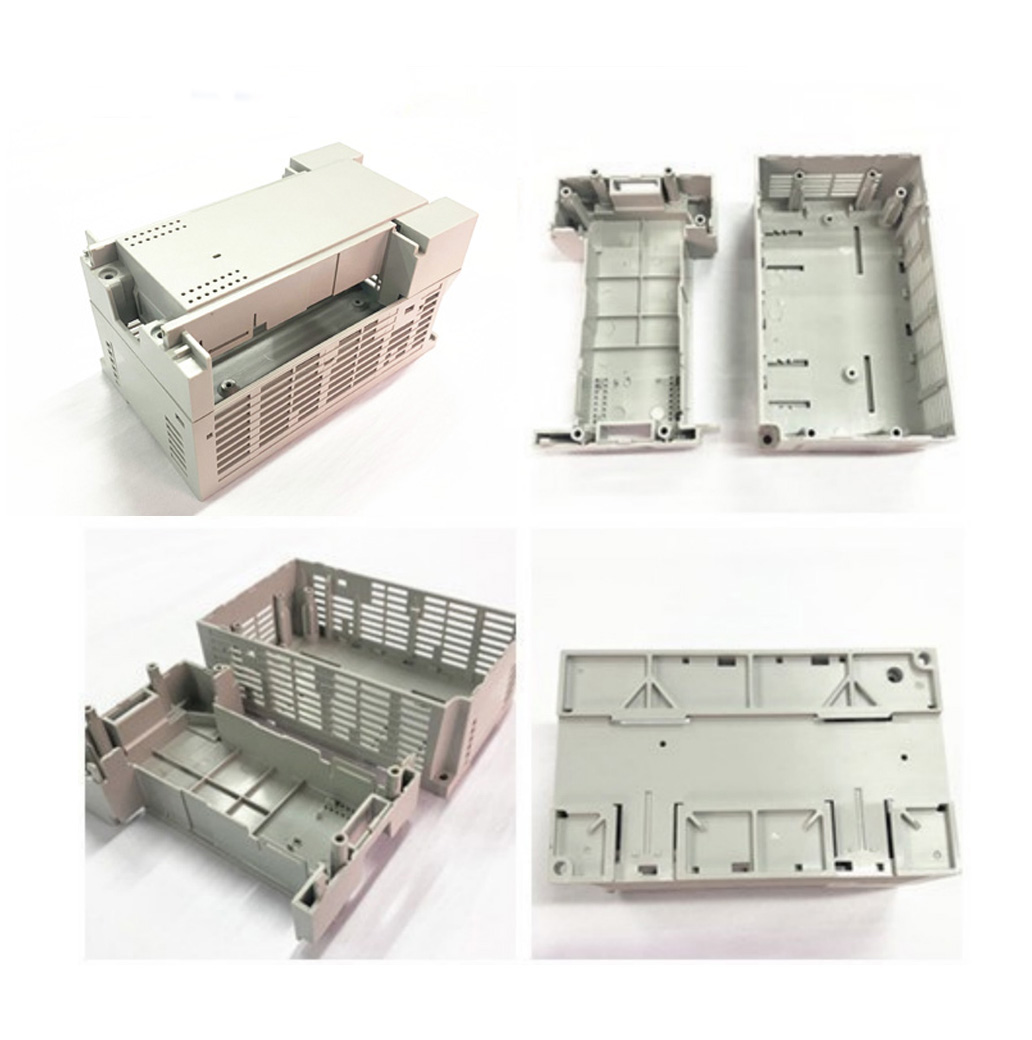 (Battery shell made by injection molding.)
The Battery boxes used for industry.
These products are often used for the protection of motors. With the increasing popularity of the concept of environmental protection and the booming development of various new energy products, the use of battery boxes will be more common. For example, for new energy vehicles, the protection of batteries is particularly important. However, automotive and other industries have higher requirements for motor protection,often replacing plastic with metal material to better protect the battery, forming runner and complete exhaust and cooling systems.
For new energy vehicle projects with high requirements of air tightness and safety of motors, we suggest using
CNC machine
for prototyping and low volume production,one relevant case here for reference:
https://www.sunpe.com/new/151.html

(Battery boxes for industry.)