With sufficient in-house capacity and rich experience of complicated machining, we're professional to make your design ideas a reality with high accuracy and great appearance. Here is a case showing how a complicated part with o-ring groove completed at SuNPe.
1. Overview of the metal prototyping project
• Manufacturing process: CNC machining; EDM; Bead Blasting
• Material: Aluminum
• Lead time: 7 days
2. Manufacturing analysis of the design before production
Firstly, 5-axis machining is necessary to machine multiple faces. Secondly, there is a side hole with a depth of 254mm, which is too deep and thus there is a high risk of making it though considering using EDM. Lastly, it's critical that the o-ring groove needs to be precisely located and to be smooth without any scratches or marks.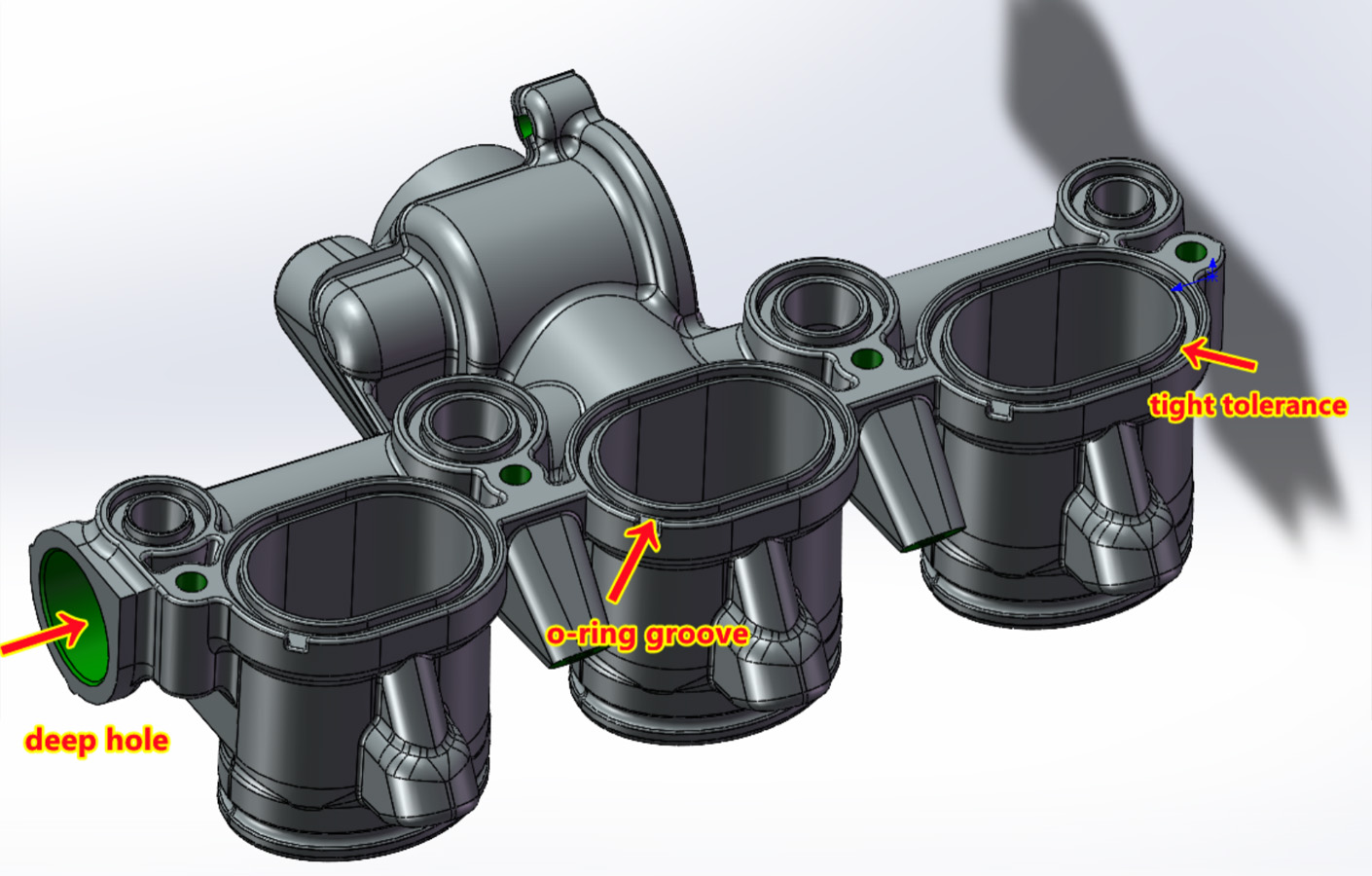 3. Make the part
3.1 Use 5-axis CNC machining to manufacture the overall characteristics
Basically, precision 5-axis CNC machining is necessary to fabricate the entire structure with multiple faces from an aluminum plate. The complex geometries on this part can be completed at a faster speed with fewer machine setups.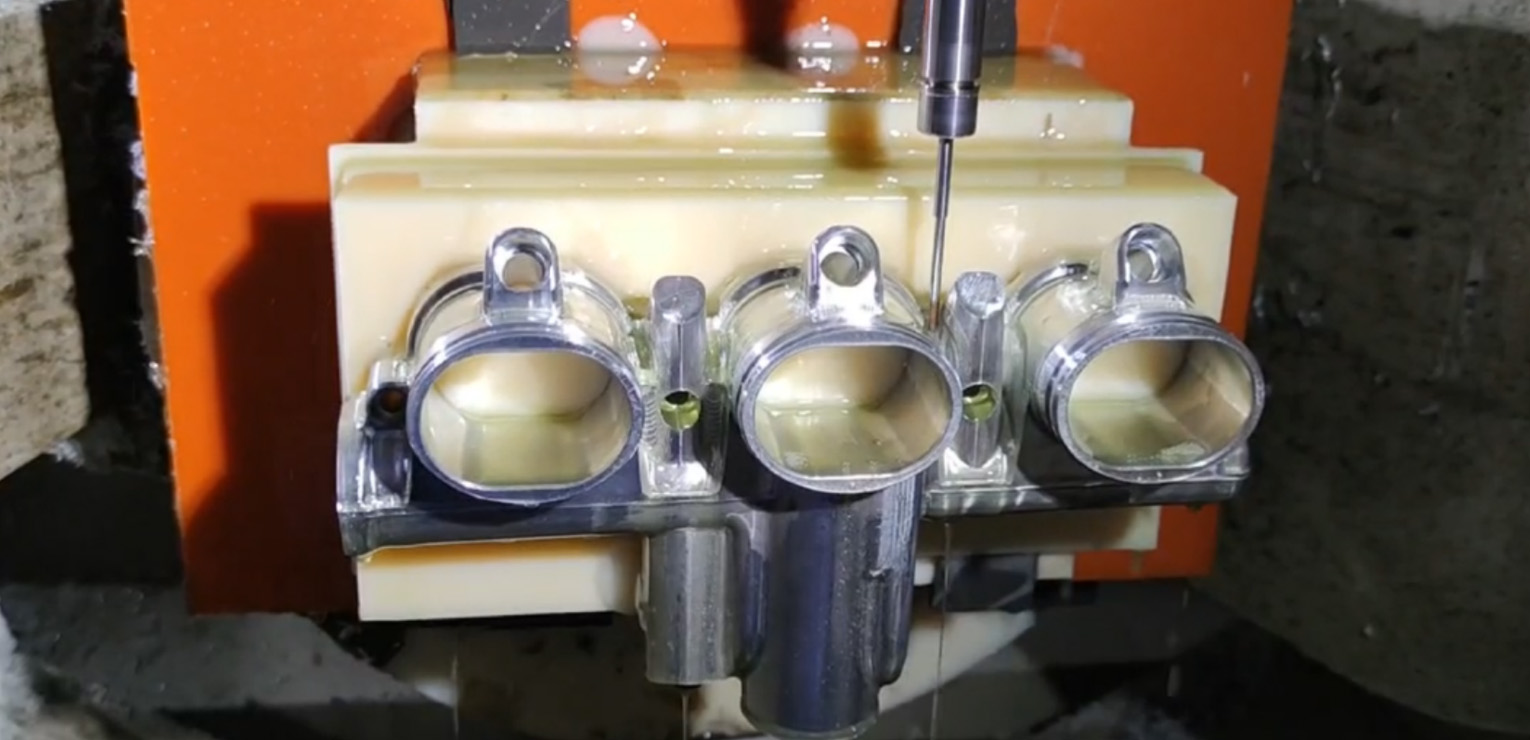 SuNPe can achieve the best tolerance of +/-0.01MM with 5-axis CNC machines from HAAS in the USA. By using such an advanced machine, we're able to manufacture the o-ring groove to a tight tolerance of +/-0.02mm.
After machining, we use the pin gauge and caliper to inspect the o-ring grooves. The 3.18mm o-ring groove is actually measured 3.16mm, and the 3.3mm pin gauge can be fully put into the 3.3mm o-ring groove.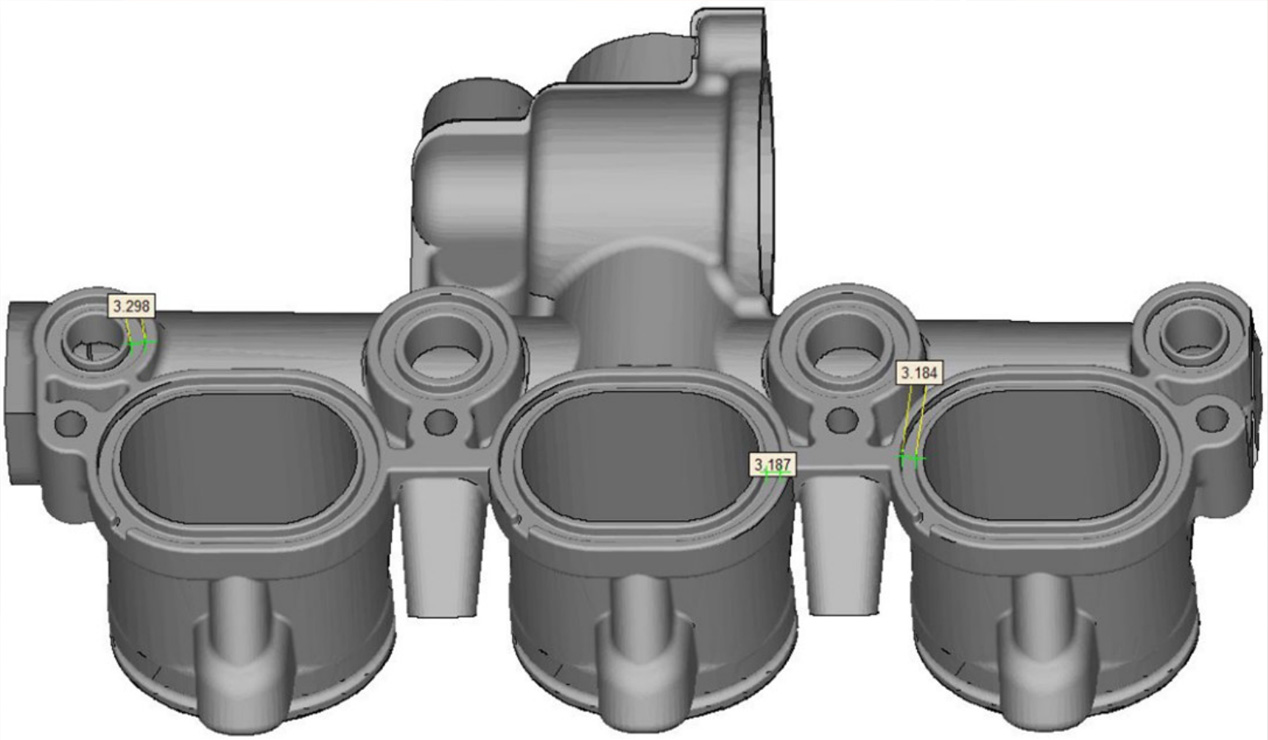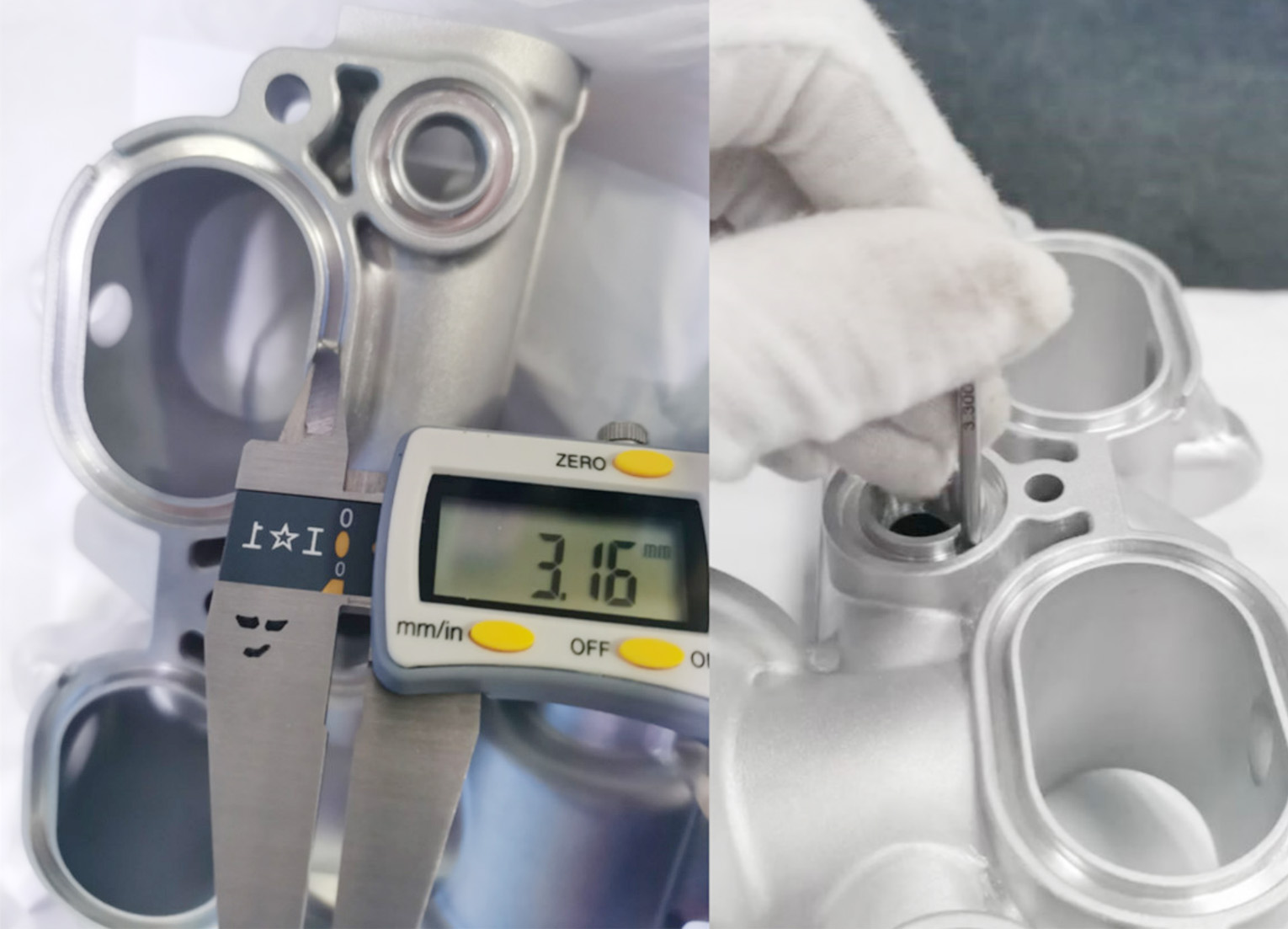 (Use pin gauge and caliper for dimensional measurement)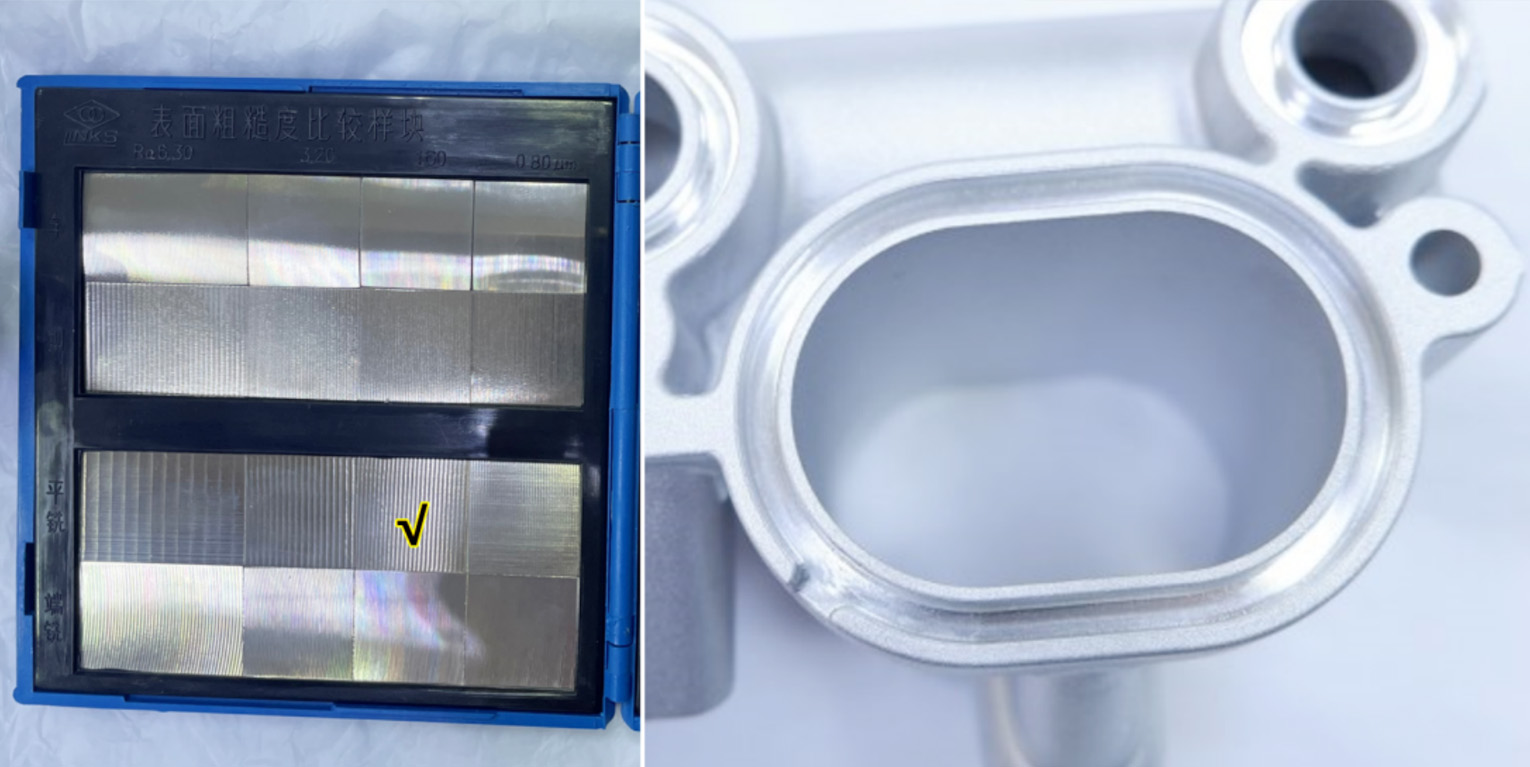 (Confirm the o-ring groove surface roughness)
3.2 Use EDM to fabricate the deep hole
The main processing challenge of this part is the side hole. It has a depth of 254mm. In this condition, Electrical discharge machining is considered to make the deep hole.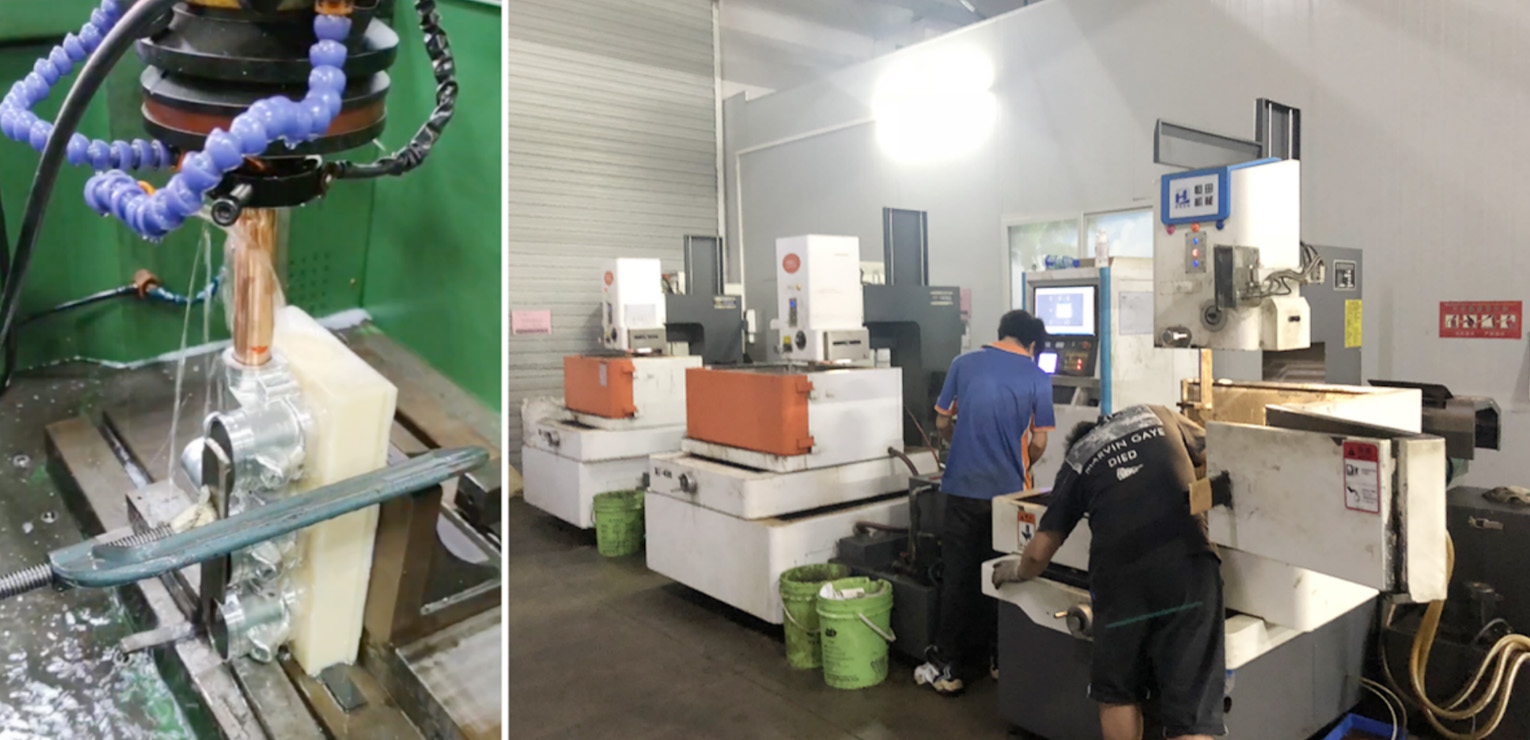 (Electrical discharge machining ability at SuNPe)
Use a round rod as a height gauge to measure the depth. The measured size is 253.95mm, a tolerance of -0.05mm.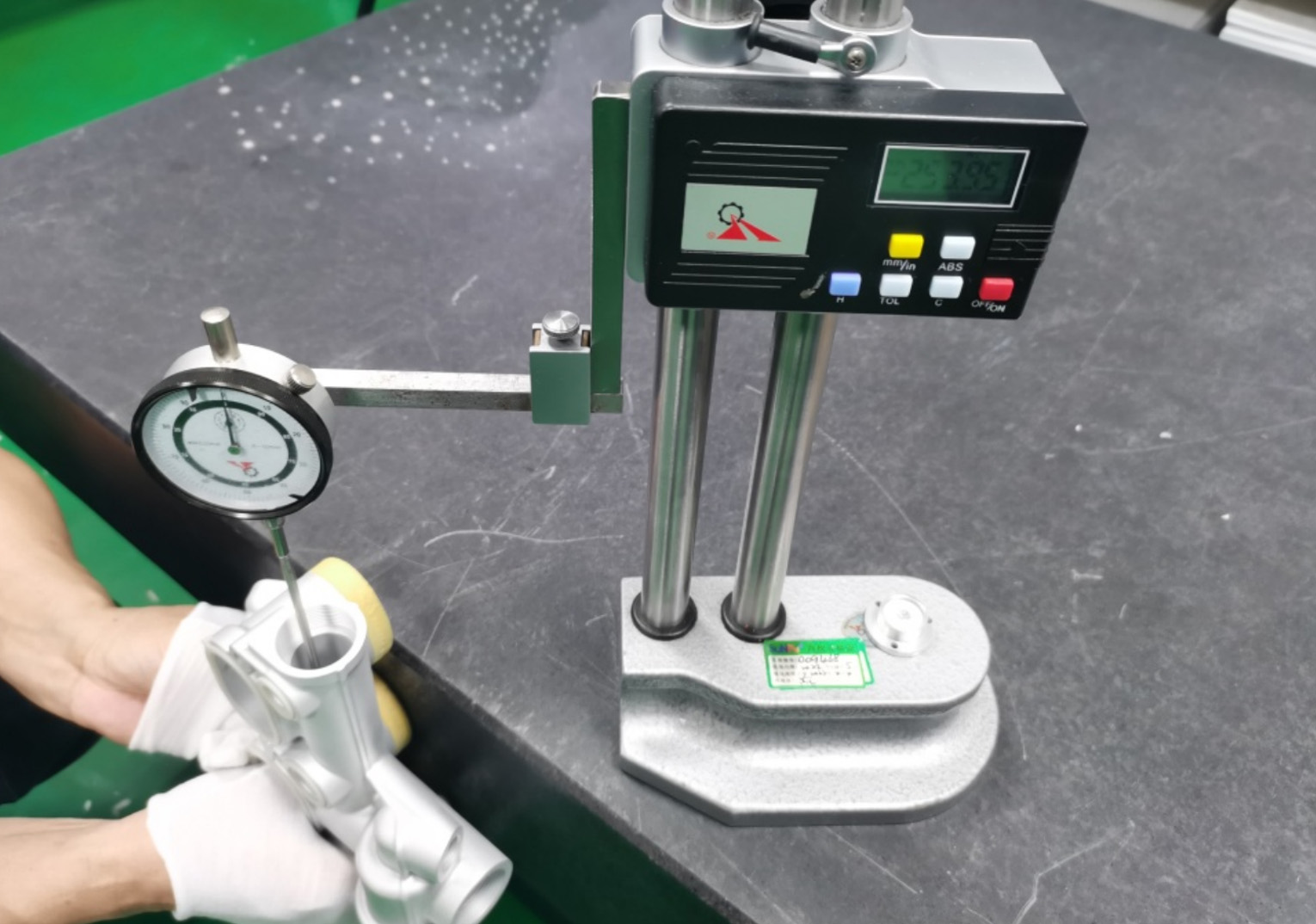 3.3 Achieve a great appearance by bead blasting surface finish
Finally, to achieve a matte outlook as requested by the customer, bead blasting is recommended, with lower cost and faster lead time. We firstly mask the o-ring groove and thread hole to ensure the fit, and then sand blast the rest area.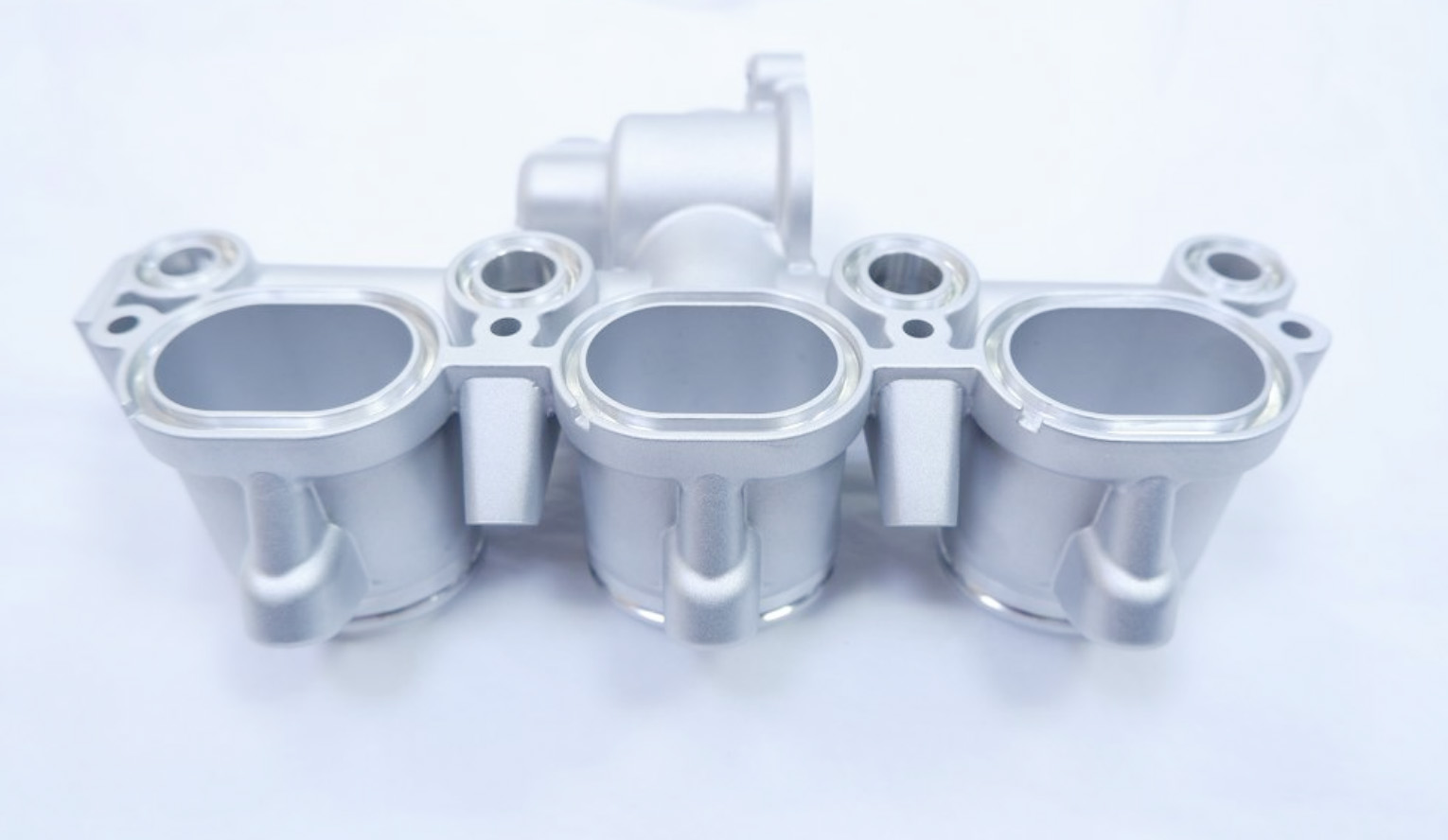 To get more information for your inquiry on CNC machining please feel free to
contact us