SuNPe plays an important role in the post-epidemic era
SuNPe plays an important role in the post-epidemic era
A sudden epidemic brought another extremely severe challenge to the world. Affected by the epidemic, some traditional industries have been hit hard. At the same time, rapid prototyping has played an important role in the process of economic recovery.
How did SuNPe help and support during the epidemic period?
Rapid prototyping lowers development costs, shortens time to market and reduces capital intensity.
Take an example of a 3D printed project finished at SuNPe. Making a part using traditional methods usually takes weeks. But improving parts with 3D printing is quick and simple. Engineers design a new mask and send it to be 3D printed at SuNPe, and then in less than a day, the prototypes can be ready and will be in the designer's hands within days. Thanks to prototyping, low volume production can be achieved quickly to meet the needs under the epidemic.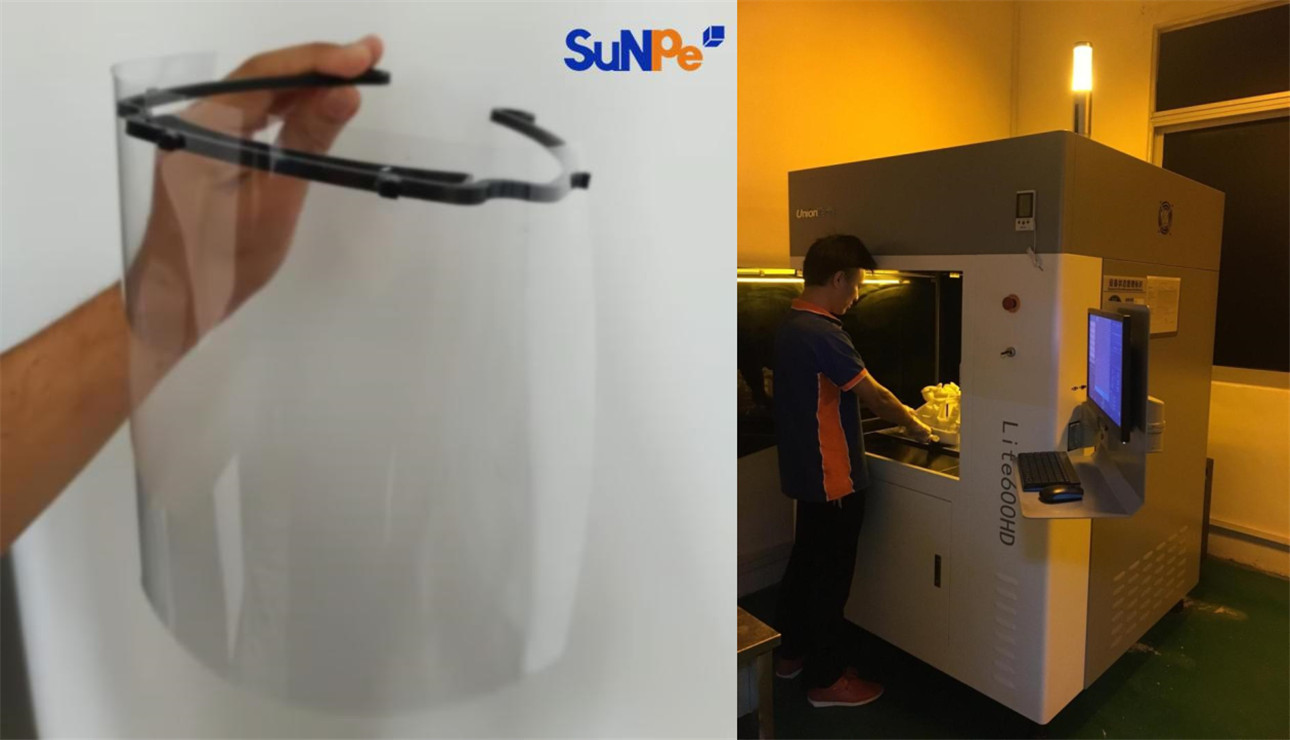 The emergence of the epidemic has forced people to wear masks to go out, which cause a great demand for masks. Using CNC machining, the components of the mask machine can be made on the lathe within several days, which helps alleviate the tense demand for masks. With huge capacity on CNC machines-55 sets 3axis CNC machines, 30 sets 4axis CNC machines, 25 sets 5axis CNC machines, SuNPe can finish low volume custom-make projects in a tight lead time .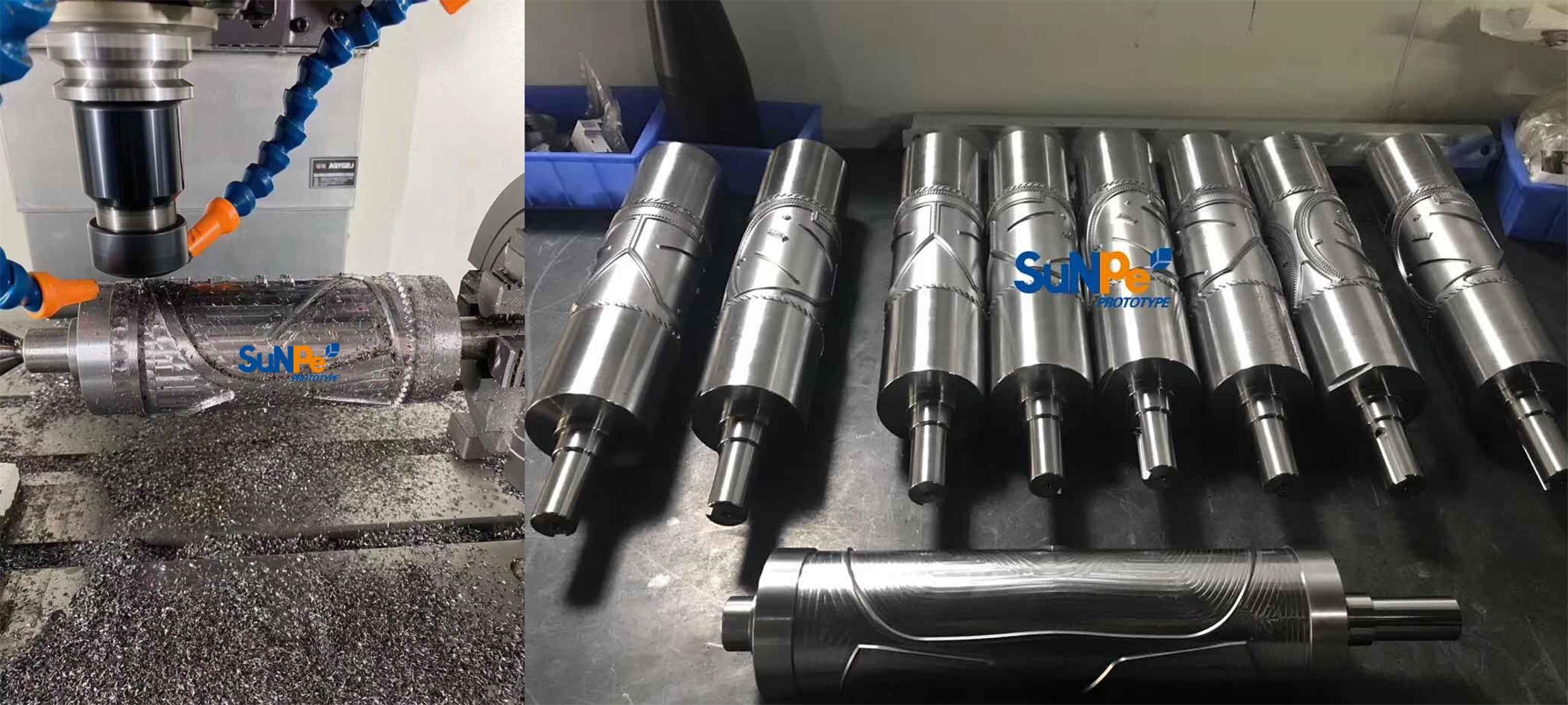 Rapid Prototyping can happen anywhere
Rapid prototyping helps make ideas into a reality in all industries. With the arrival of the resumption of work and production after the epidemic, companies are accelerating their thoughts and pace of digital transformation. More and more companies have started to develop their own products.
We have received many new projects from companies in different industries, including automotive, medical, home application, agriculture, aviation, marine, etc. For examples, robots and drones composed of prototyping have been put into use in public places.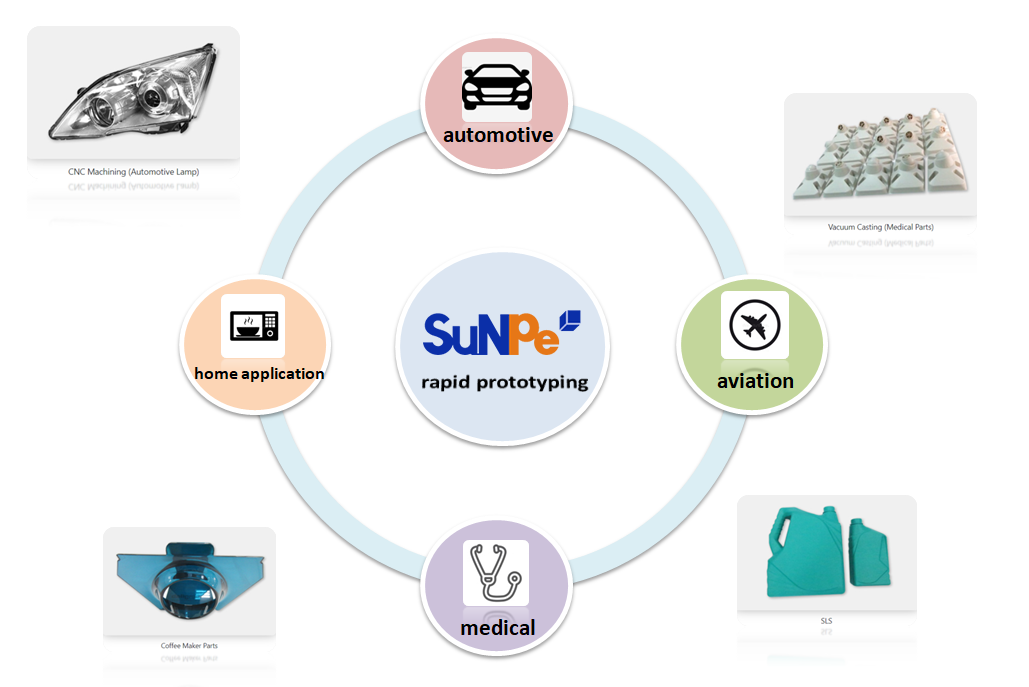 SuNPe's future role in market and society
The importance of prototyping,CNC machining and tooling within the product design process hasn't changed, Even more and more important, whether it happens in our home or at the office. Rapid prototyping and rapid tooling is developing rapidly, and its advantages will become more apparent in the future development trend.
At present, SuNPe has four factories and huge capacity, which is already a leader in the prototyping and tooling industry, Play an important role for customized services . With the development of the market, SuNPe has been expanding its production capacity to help global customers solve their R&D problems, helping them realize their ideas quickly . SuNPe will continue to input new equipment, improve the service, and actively keep helping to solve the customers' needs in epidemics or other unexpected events. We are always committed to providing professional solutions for our customers' projects and becoming the most reliable supplier for our customers .