What are the applications of EDM machining at SuNPe?
What are the applications of EDM machining at SuNPe?
1.What is Electric Discharge Machining(EDM)?
EDM
, full name of electrical discharge machining, is metal fabrication process that using electrode-burning to cut through the metallic materials precisely and drill the fine holes. EDM can be divided into three common types: die sinking EDM, wire EDM and hole drilling EDM.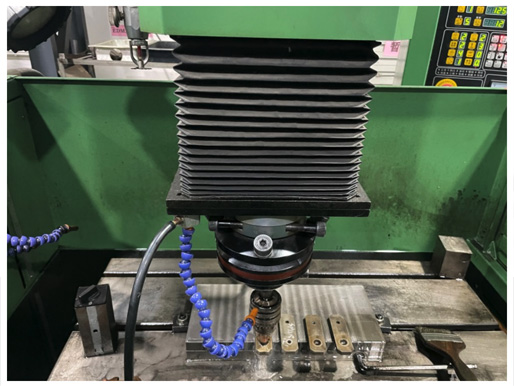 At SuNPe
, we have 20 sets EDM machines, which not only helps to produce the complicated parts for CNC machining, but also plays an important role in our tooling manufacturing.
2.EDM applies in Rapid Tooling
Rapid tooling is becoming more and more popular today, low volume production needs are increasing day by day as well. SuNPe has 22 injection machines and 4 die casting machines, EDM machining helps really a lot on rapid tooling projects. It is most widely known to be used in die industries, which is one of the steps in mold-making for i
njection molding
and
die casting molding
. It works very well on hard materials such as titanium and Inconel. It helps to achieve more complex shapes and designs and doesn't put any mechanical force into the part to cause distortion.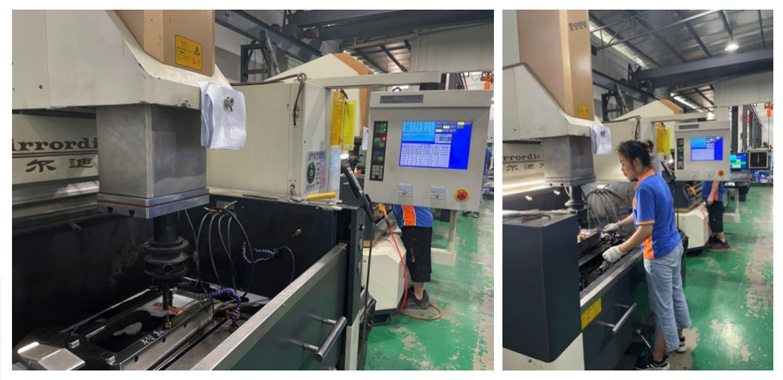 3.EDM applies in CNC machining
CNC machining
is one of most advantage services in SuNPe. At SuNPe, there are more than 200 sets CNC machines, including 3 axis, 4axis and 5axis CNC machines. They run 7-24hours per day, machine hundreds of CNC prototypes and
low volume production
projects in block material. EDM process now is being a common method of making prototypes and low production parts. Before production, our engineer will review your drawing in the inquiry stage. If some of the features of your design that cannot be processed by CNC machines directly, we will use EDM to clear the corner smoothly to achieve the required feature, keep the precise on critical features and make the design functional.
4.Advantages of EDM
•Tolerances of +/- 0.05 mm can be achieved.
•Wide range of conductive materials that can be processed, including some hard material like Hastelloy, Inconel, etc.
•Without deformation when cutting the complicated shapes and thin walled structures.

5.Successful Case of EDM machining at SuNPe
The part it's 432mm on diameter and 152mm height, there are 84 blind holes with different angles on the inner side walls and outer side walls. Combining with lathing, 5 large axis CNC machining, fully automatic EDM machining. Achieved dimension in tolerance, concentric, no deforming and good performance on roughness. What a successful project we have done!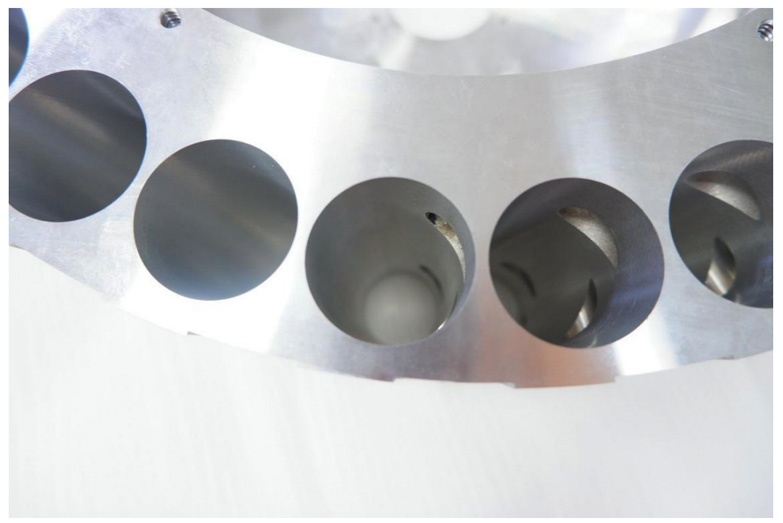 Please feel free to
contact us
for more information or if any inquiry.
#EDM #electricdischargemachining #cncmachining #rapidtooling #injectionmolding #diecasting #metal #
prototyping
#lowvolumeproduction