On 30th Dec. 2018, the last day of 2018, we have a party at our company, to celebrating the coming new year and celebrating 13 years of SuNPe.
A family photo to begin this party. Big family and Big smile everybody!!!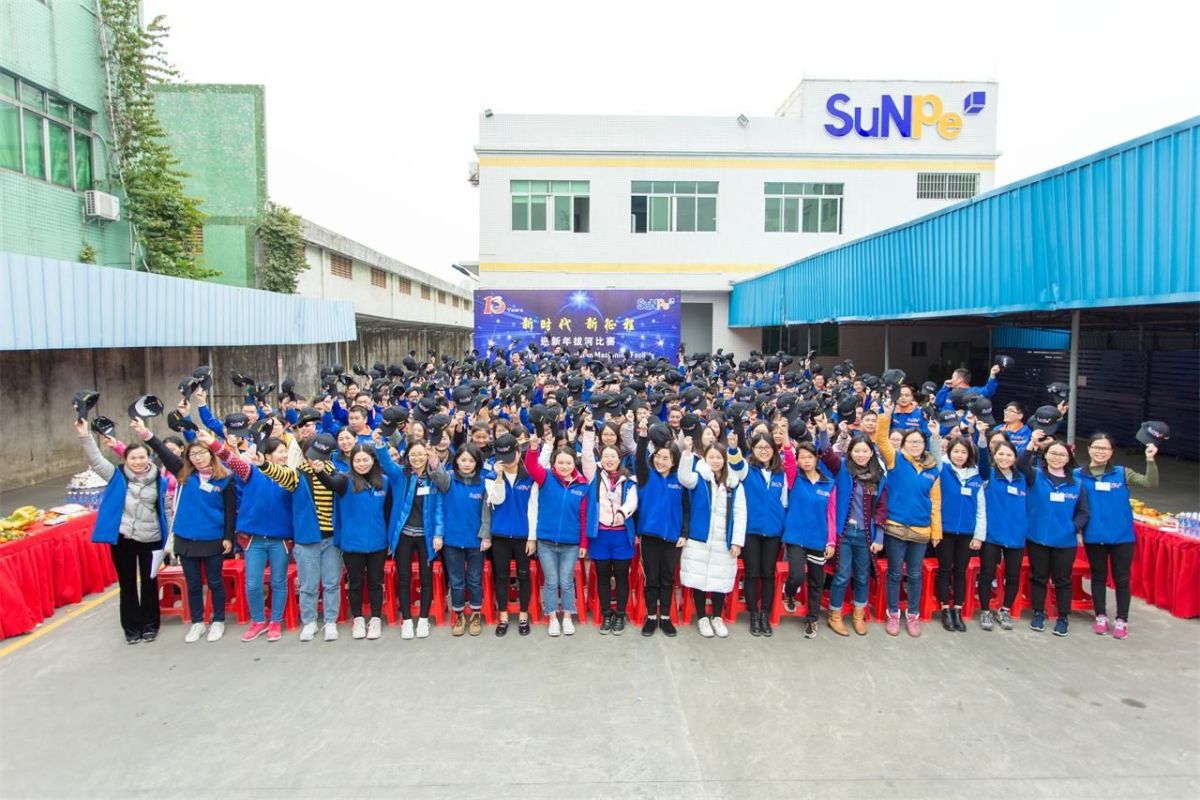 One of the most important thing is the speech of our boss, Peter Su, his key sentences :"SuNPe will always according to the marketing trends to improve our core competiveness, will keep improving technology, improving quality, improving services to provide the best prototypes and low volume production parts to our customers".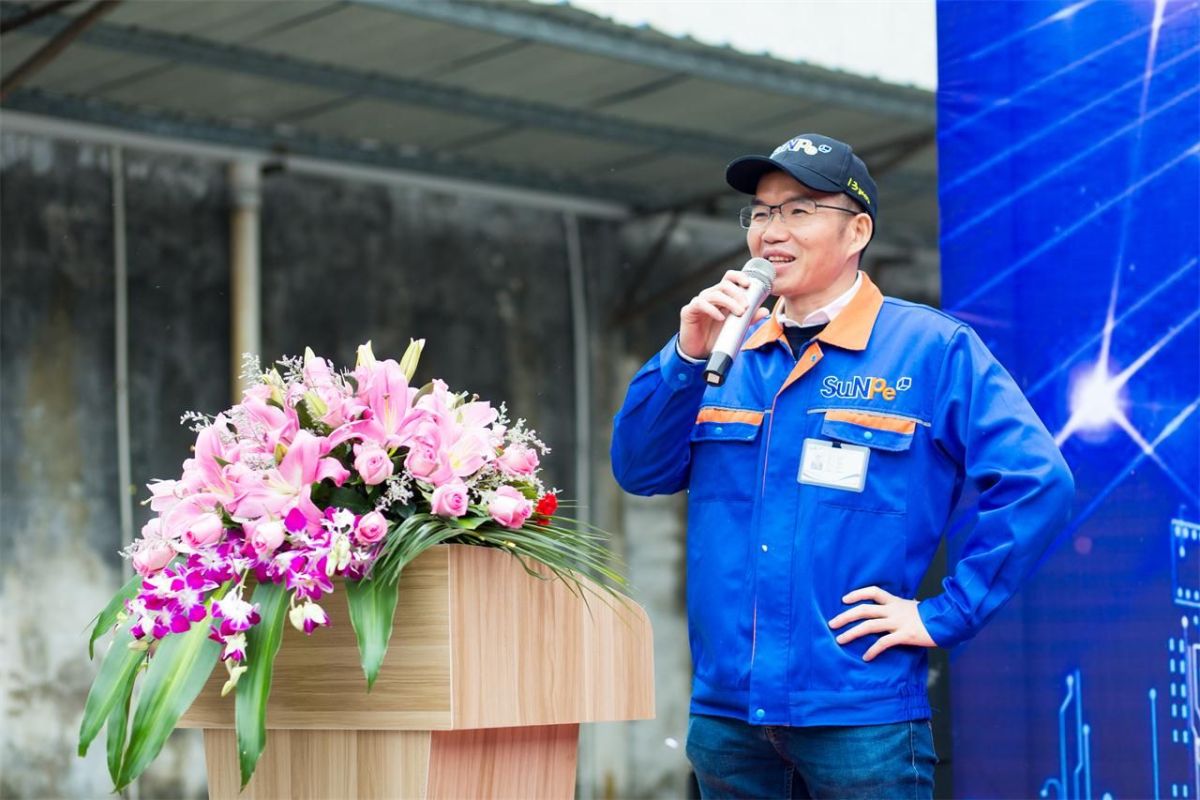 Look! Our boss, Peter su, how enthusiastic and great-hearted he is. We believe that our company will develop better and better under his leadership.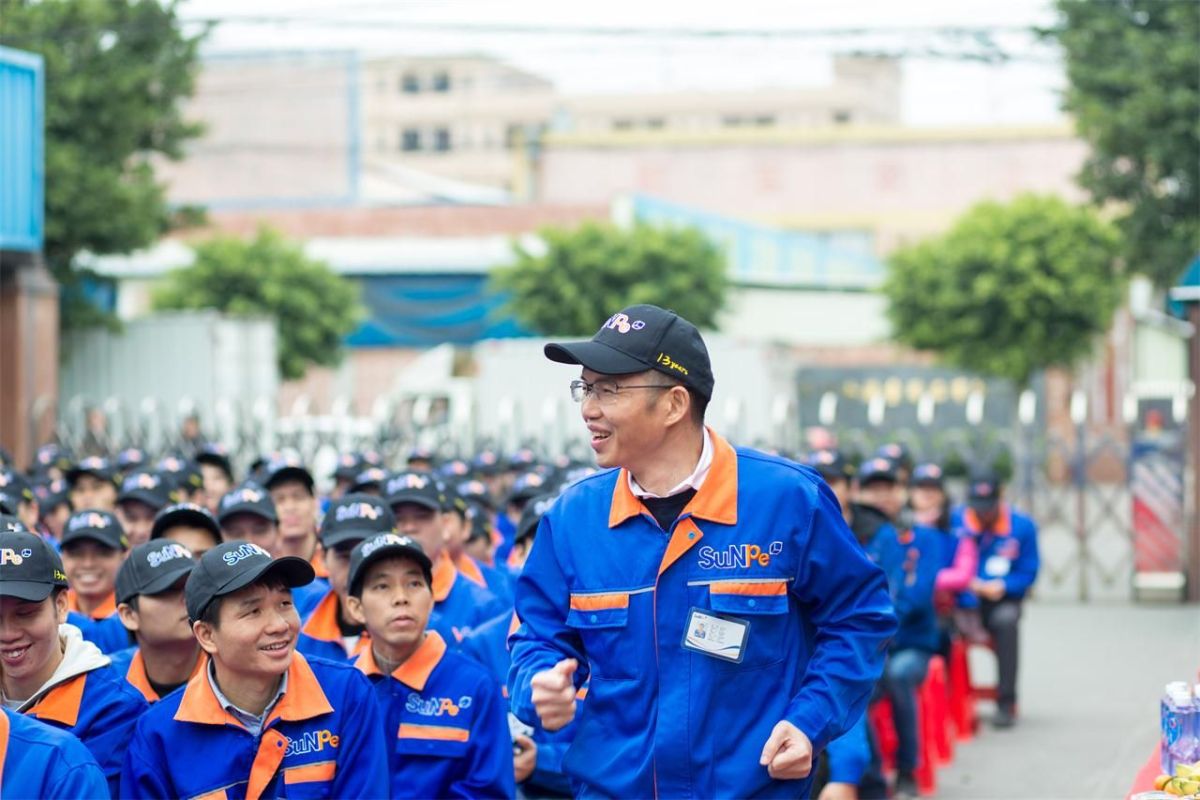 Today is a big day for SuNPe, we are 13 years old, and we just opened a new precision machining workshop, it's the open day for all staff to visit this new facility. To celebrating this big day, we invite all the birthday stuffs in Dec. to share the big cake. Thanks for all the hard work. Thanks for all our strong production team.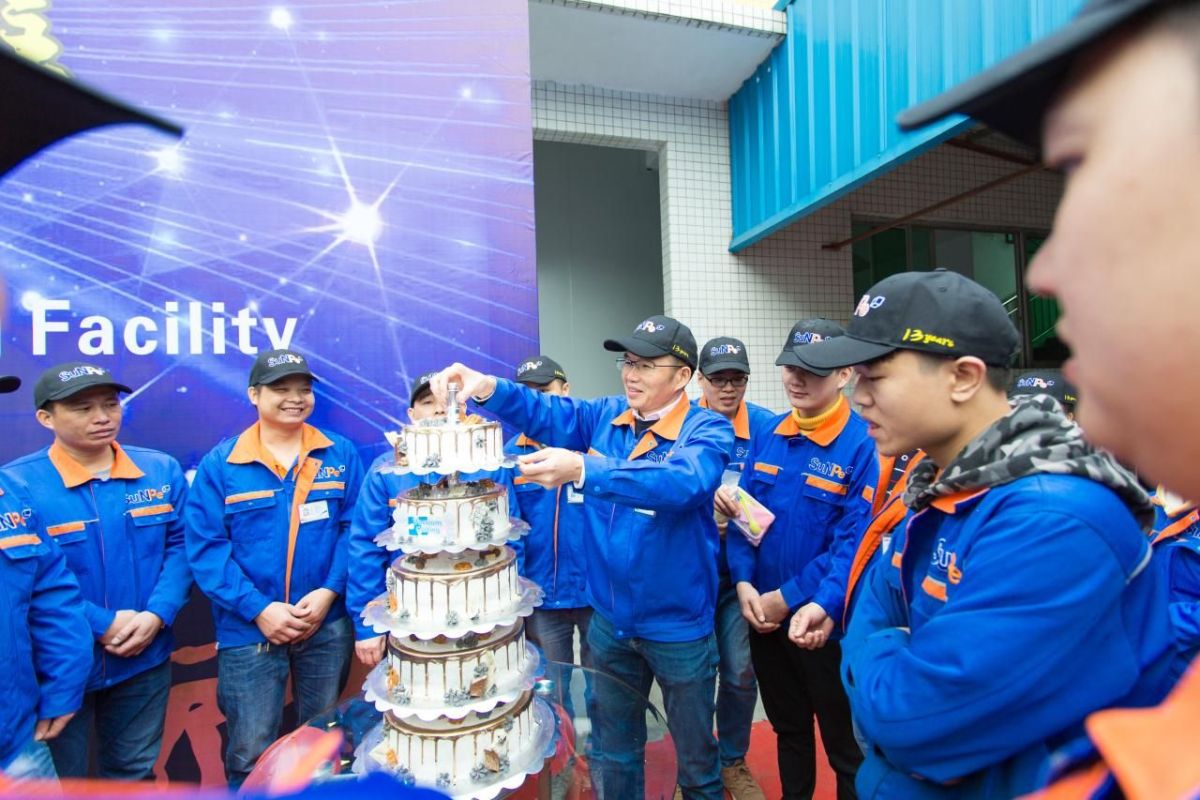 Visiting our new precision machining facility , learning the new ability to provide better services from the machining prototypes to low volume machining parts.
Finally, we have a tug-of-war competition, all members of SuNPe take an active part in this activity, exert all their energies to win the competition, all of us feel how important of the cohesiveness and solidarity for a team.
One team,one dream, come on everyone!!!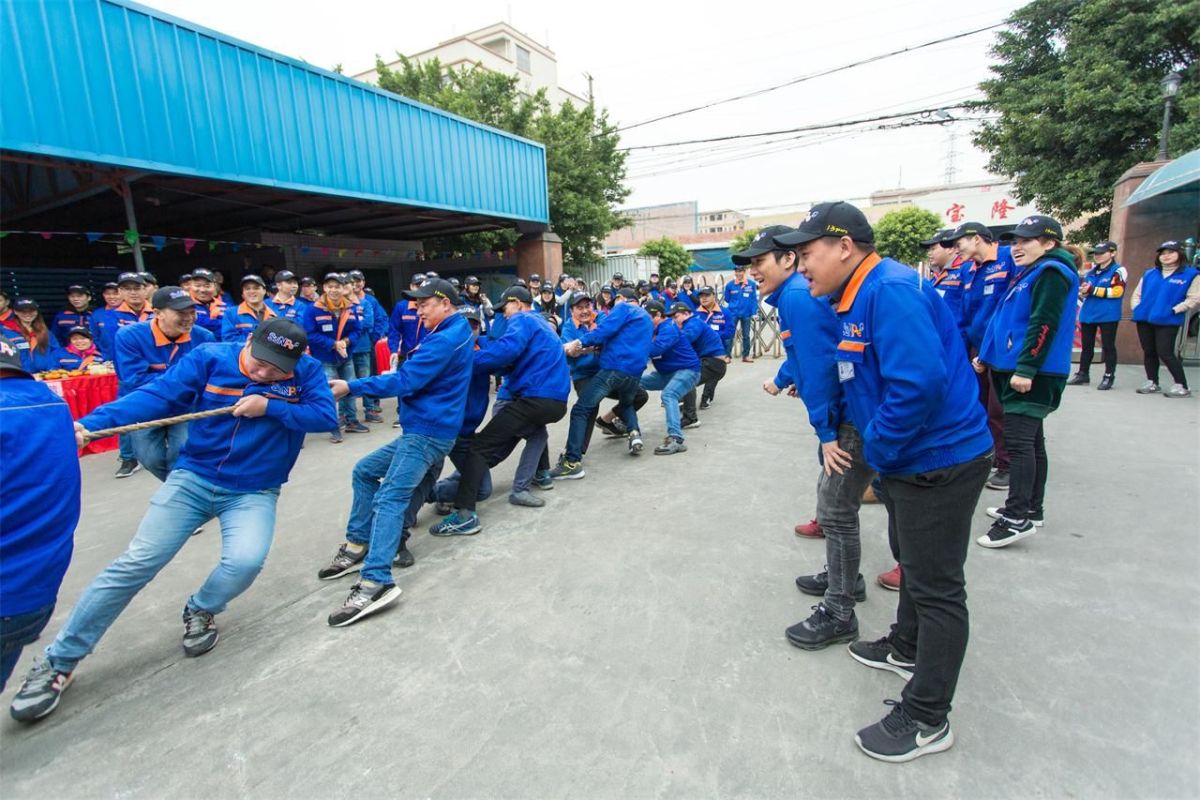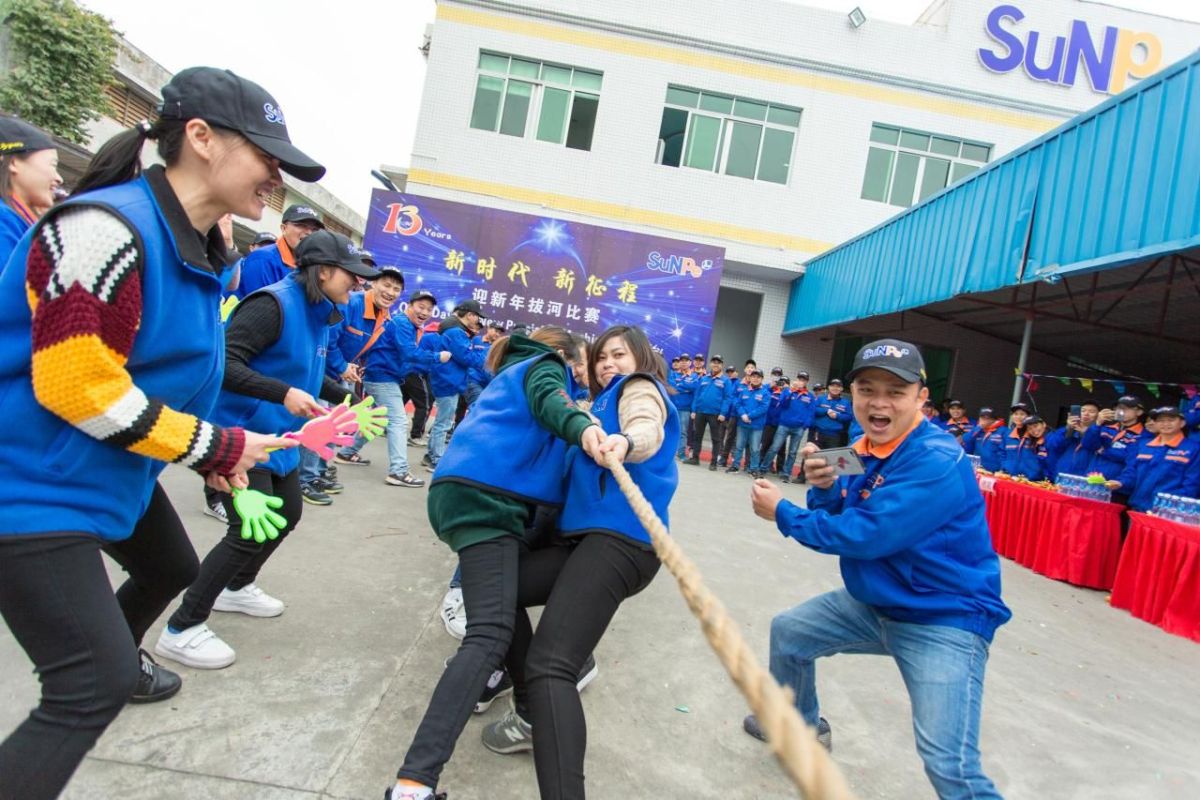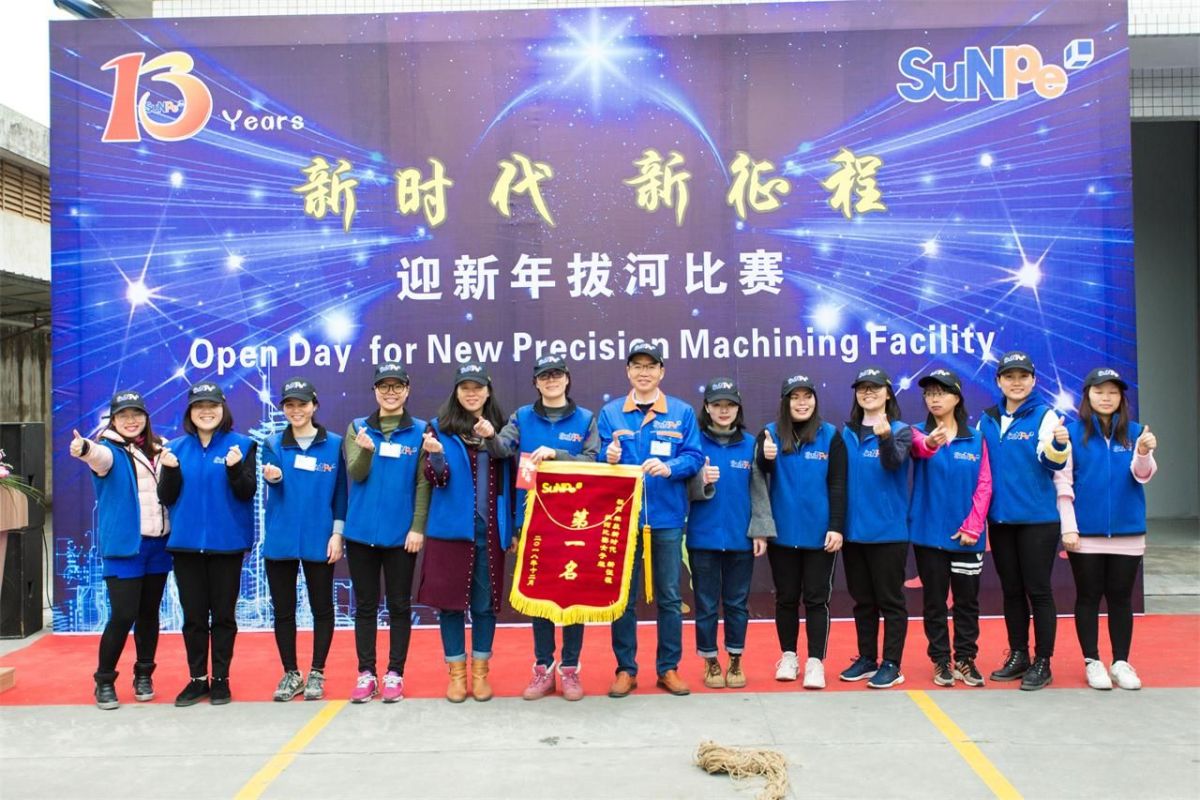 After 13 years development, we grown up from a small machining workshop with only several staffs and a few machines to now one of the biggest prototyping and low volume production company in China. We will keep fighting, work hard, and always keep customer first, quality first, do our best to become the professional and reliable supplier for all our customers.