2020 is a special year, the outbreak of the COVID-19 has changed the world a lot, China is not an exception. It is not only a battle against the virus, but also a big challenge for the operation and management of the enterprises.
At the beginning of this year, just after the outbreak of the epidemic, in order to minimize the impact from COVID-19, SuNPe responded to the national policy and combined with the characteristics of the enterprise, the office staffs worked at home and the production workshop was suspended. During the period of working at home, the work time is same as usual. Through doing a good job in internal coordination and customer service via various online contacts, the positive working attitude of SuNPe staffs had been well received by customers!
In order to resolutely prevent the spread of COVID-19, SuNPe puts the health of staffs in the first place, ensures the safety of all staffs and does the best to prevent and control the epidemic. As a production-oriented company, in order to serve our customers well, SuNPe timely learned the local government's resumption of work policy. After the government assessed the risks and allowed the company to resume work, SuNPe established an effective emergency mechanism to allow the resumption of work in an efficient and orderly manner, which promoted our service to customers. Since the resumption of work, according to the epidemic situation, an emergency response mechanism was established by SuNPe. On and off work in batches at different time; take staffs' temperature before entering the factories; wear masks during working(masks are provided to employees for free); keep a safe distance of 1 meter in factories; cleaning & disinfecting the working areas every day and keeping ventilation at all times; no visitors allowed, etc.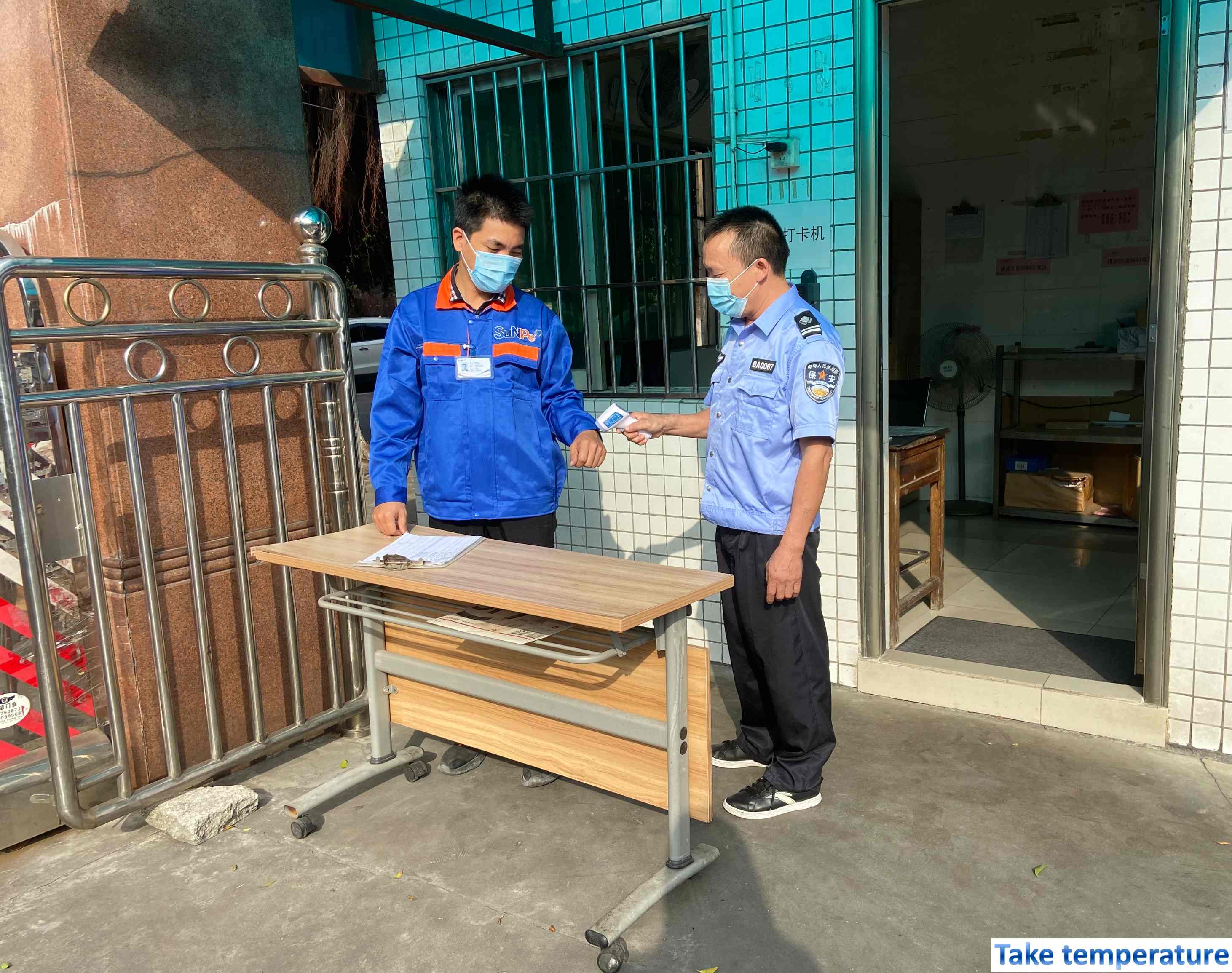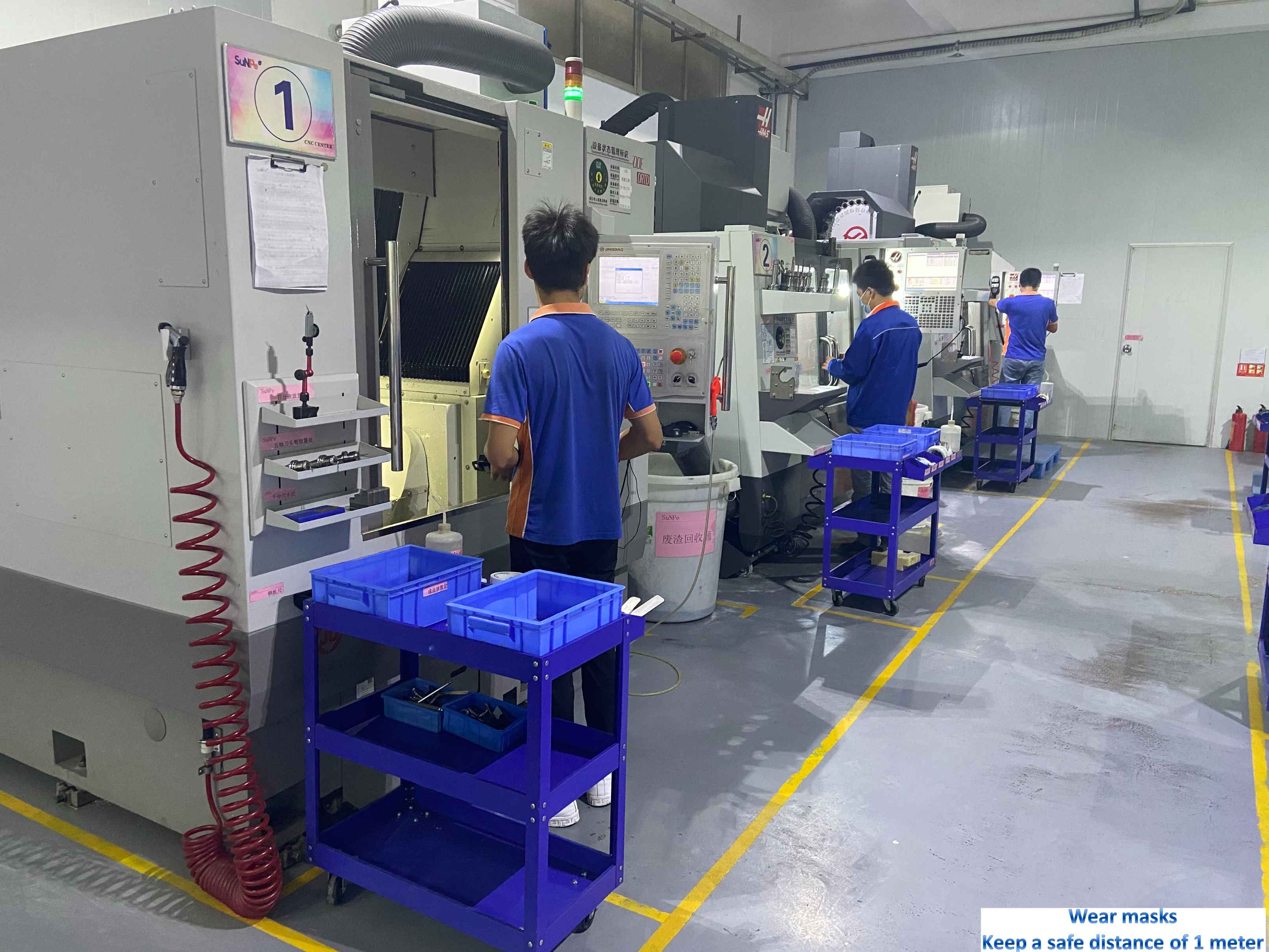 This year is a challenge for all of us. However, challenges also mean new opportunities. Faced with the market depression, supply chain shortage and many other problems, under the leadership of our CEO Peter, all the staffs from SuNPe are always full of positive energy, actively looking for things to do, looking for orders and setting goals.
During this period, SuNPe strengthens the implementation of 5S management mechanism and constantly tells the staffs the importance of standardization. Adhere to having a morning meeting in small groups and try to make a little progress every day. What's more, a weekly quality meeting was held every week so that we can timely summarize and improve the works. These actions have made great progress in production management of SuNPe. In personnel management, SuNPe conducts a more strict examination as well as adds more training for staffs, which improves the quality and ability of all staffs greatly. SuNPe also sticks to introducing talents even during this period. After more than half a year of practice, it proved that the implementation of these measures provide our customers with better services and we win more trust from our customers in making prototypes and low volume production.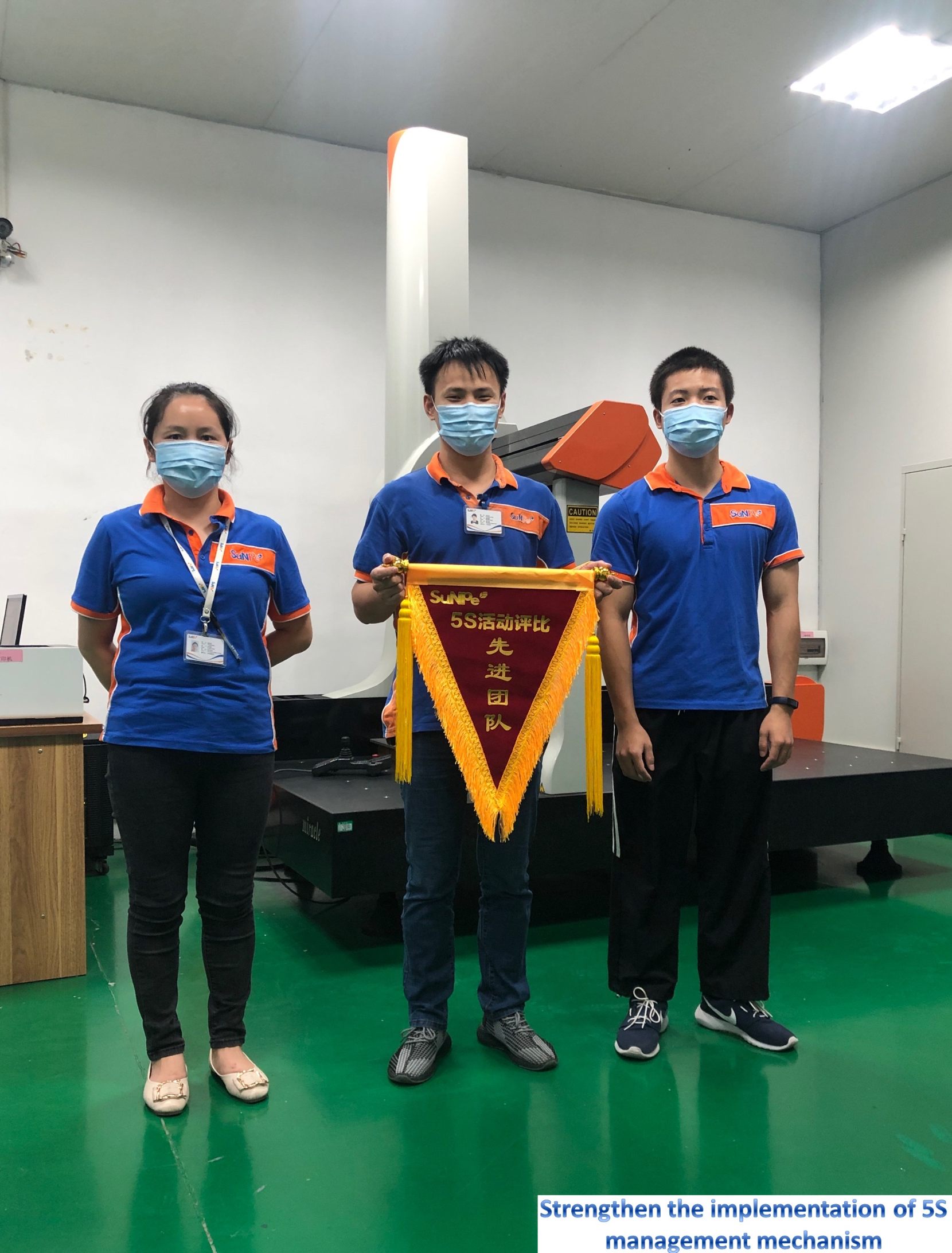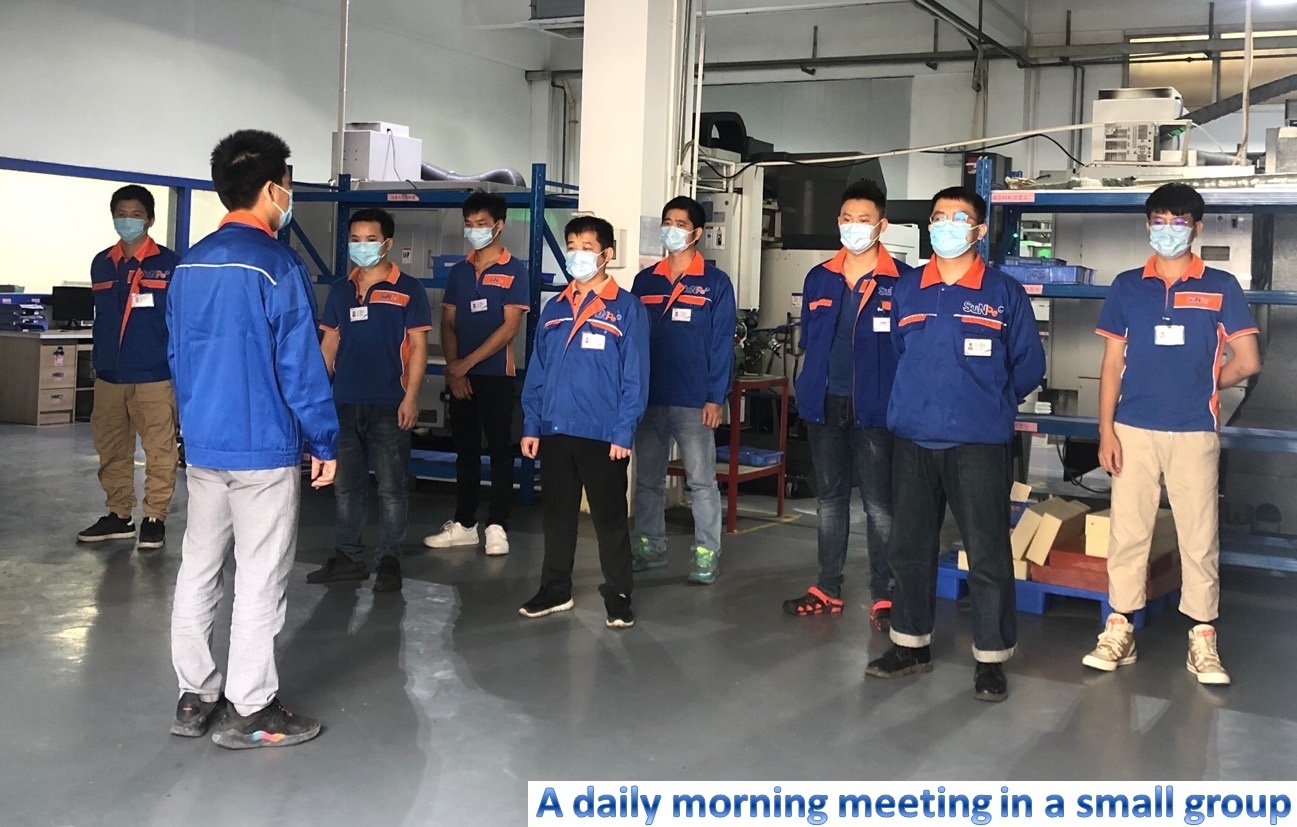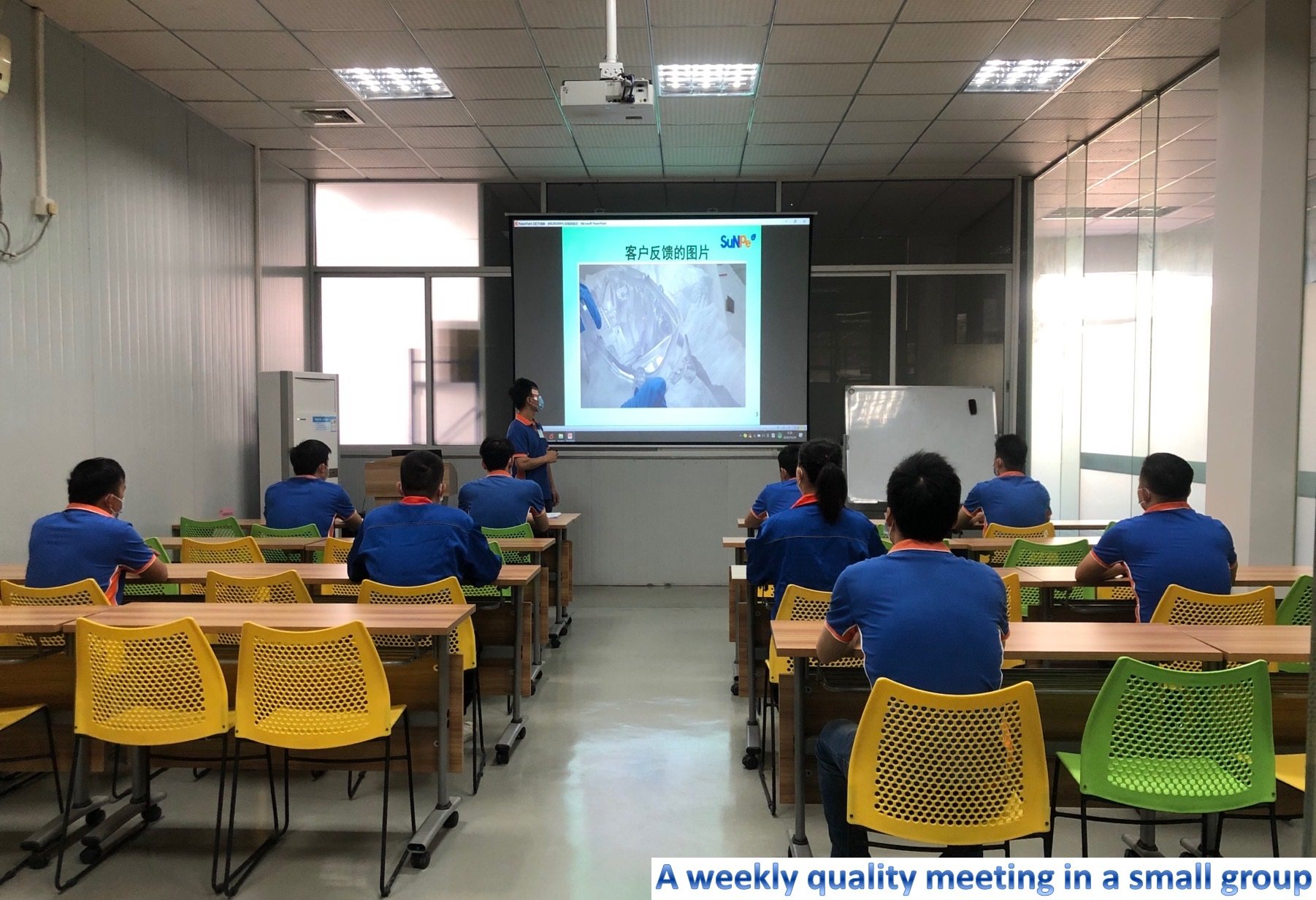 Today, SuNPe is back to full production and normal operation. We can offer our services (Prototypes & low volume production) as before to our customers. In this increasingly challenging environment, we will continue to deliver all our services at our usual high quality to our customers. Here, we would like to thank our customers for continuing to trust us and choose us. In addition, we would like to offer our respect and thanks to all the selfless front line workers and support teams helping to fight the COVID-19.