What is role of painting finishing of prototype and production?
Painting
is not only the commonly way to coloring the surface of the prototypes and production products, but also can achieve the functional requirement. In industrial production, painting surface finishing is widely used in the area of automotive, home appliance, medical, scientific products, consumer electronics and industry equipments and so on.
What kinds of painting can do at SuNPe?
For
rapid prototyping
, low-volume production and mass production, different materials, different working environments require different liquid painting. At SuNPe, we provide several kinds of painting services to meet various requirement for CNC parts, vacuum casting parts, 3D printing parts, injection molding parts, die casting parts and other parts.
Opaque painting for CNC, Vacuum casting, sheet metal parts
This is a common method of coloring the part surface. SuNPe can follow various colors Pantone color, RAL color and so on.

(Plastic colorful opaque painting. CNC painting parts. Vacuum casting painting parts.)

(Metal opaque painting. Sheet metal parts and CNC machining parts.)
Transparent color painting for CNC car lens prototype
it can allow more light to pass through the part, which can be seen through. It is commonly used in lens prototypes manufacturing. SuNPe have rich experience in car lamp lens plastic clear color painting.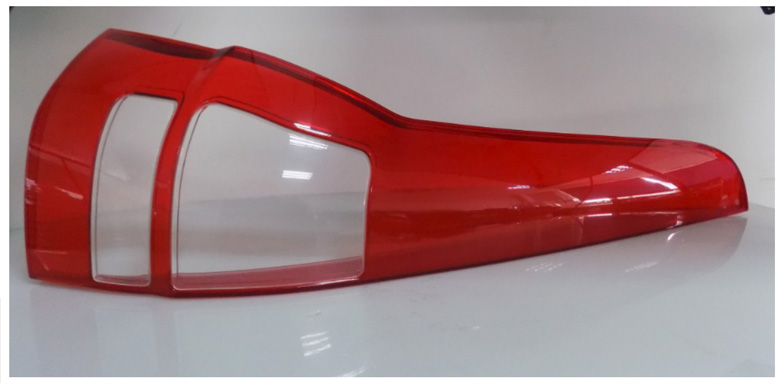 (Car lamp lens clear color painting; PMMA lens painting. CNC lens prototype)
2K painting for medical equipment injection molding parts
- Compared with 1k painting, 2K painting have a hardener inside. It has the advantages of long-lasting color, wear resistance, alcohol resistance. It is widely used in the prototype and production of medical equipment.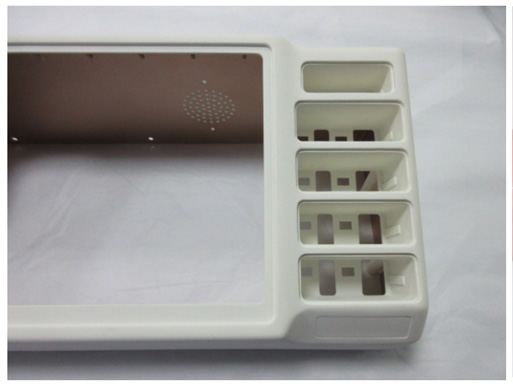 (Medical device - 2K painting vacuum casting plastic parts. Durable painting)
Liquid rubber painting for plastic rigid parts
it can help metal and rigid plastic parts realize the soft-touch effect.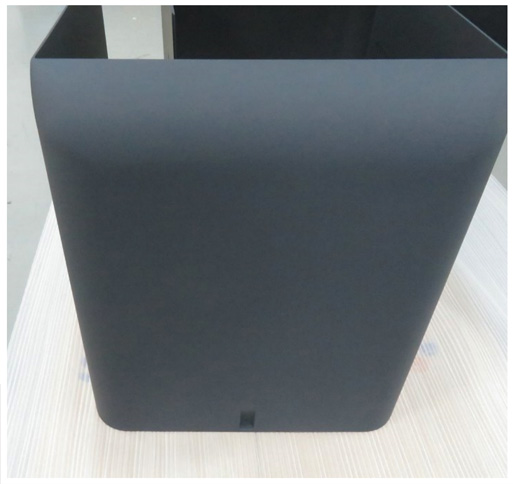 (Rigid vacuum casting parts rubber painting. Soft-touch painting)
EMI shielding painting for plastic parts
It is the way to protect the parts from potential issues when close proximity to electromagnetic fields.

(Plastic EMI painting. Copper EMI painting; vacuum casting EMI painting)
UV-resistant painting for vacuum casting parts
- SuNPe can offer anti-UV painting to protect the metal and plastic surfaces and structures from the effects of sun light.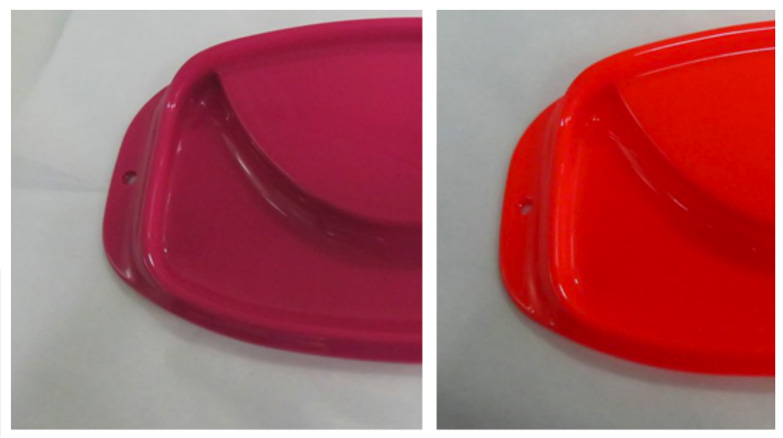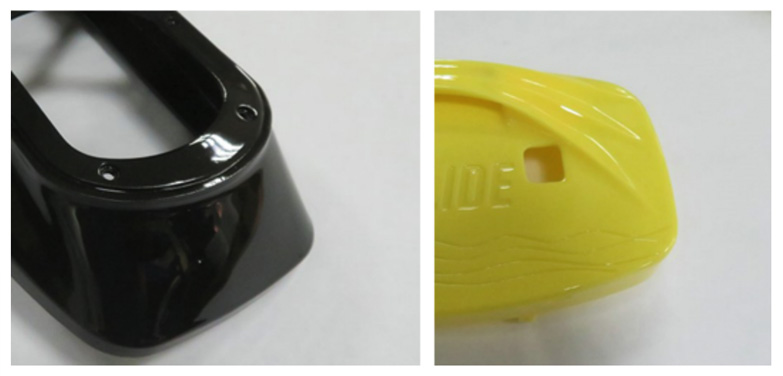 (Anti-UV glossy painting; Plastic UV resistant painting. Vacuum casting parts painting)
Please feel free to
contact us
to know more about our painting service.