Brought in New machines in October 2020!
Brought in New machines in October 2020!
Brought in New machines in October 2020!
In order to provide better support for customers' projects, SuNPe brought in 6 sets of CNC machines, 1 set of spectrometer, 1 set of 3D scanner and 1 set of video measuring system in October 2020. They can help to expedite projects and improve quality testing for the clients.
Spectrometer (Hitachi High-Tech:X-MET8000)
Ultimate performance for fast and reliable metals analysis: ensure materials meet specification. It allows SuNPe to test critical components of the metal materials before or after they are put into service. With this machine, we can determine grade of all kinds of metal alloys, chemistry and harmful substances in seconds, on-site.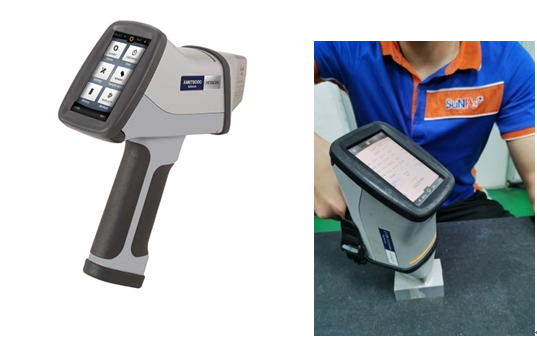 Handheld 3D scanner (Scantech: PRINCE 775)
It is applied in dimension comparison of CAD and actual parts, as well as full-size report to detect 3D data as below.
Distance and angle between surfaces
Distance and concentricity between circles, and circular runout
The distance and position between circles/surfaces/points/lines
Degree of position, parallelism and contour of circular points/lines
Straightness, roundness, flatness, arc degree
Accuracy is +/-0.03mm

Video Measuring System VMS-4030G
Video measuring system is mainly applied in measuring the 2D dimension of small parts if 3D measuring system can't do it. The Resolution of X-axis and Z-axis is +/-0.005mm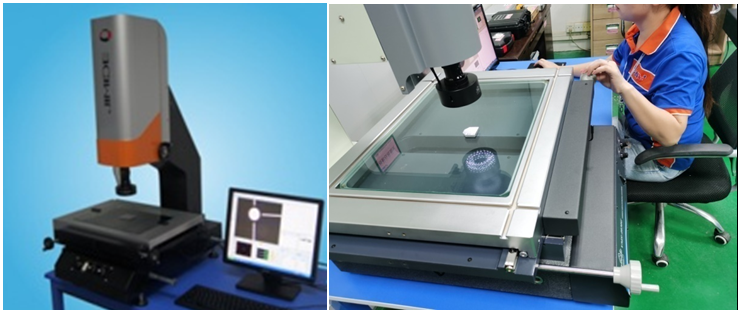 6 Sets of CNC machines
With large travels, excellent speed and good processing results, these machines are suitable for machining hard materials and large size parts.